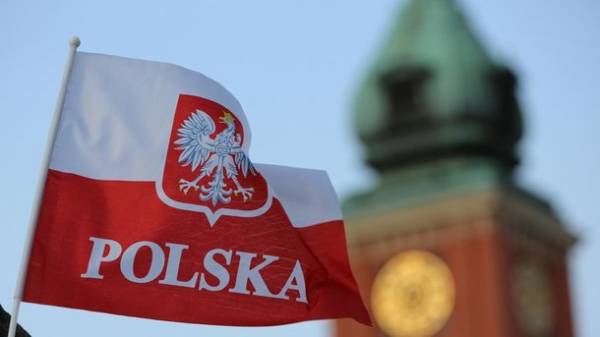 The language provisions of the education act with regard to the language of instruction of national minorities, should not contradict international obligations of Ukraine. About it journalists at a briefing in Kiev was declared by the Deputy Minister of foreign Affairs of the Republic of Poland on the issues of security, consular Affairs and East policy Bartosz Cichocki.
In particular, he said that the Polish position on the law on education concerning learning of languages of national minorities "receiving recognition from the Ukrainian side."
The diplomat added that Poland had received an answer from Ukraine on the issues which interested the Polish side in connection with this law.
"And we understand also the concern of the Ukrainian side. I also last week spoke in Warsaw with Deputy Minister (foreign Affairs of Ukraine) Sergey Kislitsa. To understand better the nature of those proposed changes, you need to understand the situation, which concerned Ukraine," said Cichocki.
"Nevertheless, for its part, we would like Ukraine to warn that these changes have not caused conflict with the international obligations of Ukraine on languages of national minorities", – said the Polish diplomat.
SEE ALSO
In the state Duma is ready to support the protests because of the law "On education" in Ukraine
Earlier, the Minister of education and science, Liliya Hrynevych said that Ukraine is ready to send to the Council of Europe for examination the language article of the education law to confirm the absence of violations of international obligations.
She also expressed hope that the President of Ukraine Petro Poroshenko will sign the law "On education" is going to last examination of the language of the article.
Recall, the foreign Ministers of Bulgaria, Hungary, Greece and Romania have signed a warning letter to the foreign Minister of Ukraine because of the new law on education.
As you know, September 5 deputies of Ukraine adopted on second reading and in whole draft law "On education", which, in particular, specifies that the language of the educational process in educational institutions is Ukrainian.
Hungary has appealed to the OSCE Secretary General, the Commissioner of the organization for national minorities and the current Chairman of the OSCE, and the UN high Commissioner for human rights and the EU Commissioner for enlargement and European neighbourhood policy because of the educational law of Ukraine.
Comments
comments