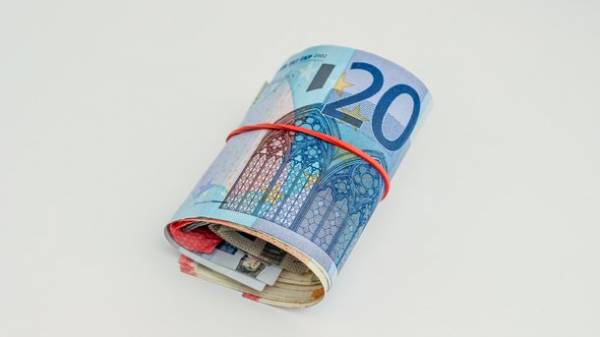 The main reason for the rapid growth of the Euro, which was observed in Ukraine for more than a week, the situation on the world markets. Comments about this "Today" said a senior analyst at GK Forex club Andrey Shevchishin.
In particular, the European currency strengthened against the U.S. dollar since the first round of elections in France, the Euro rose against the dollar by 4.5%.
"The favorable outcome of the presidential election in France has significantly reduced the degree of tension regarding the sustainability of the EU. You can also note the relatively positive statistics in the region. Thus, in the first quarter of 2017 GDP in the Eurozone accelerated to the highest level since the first quarter of 2016. In turn, the U.S. dollar is under pressure the mixed macroeconomic statistics in the US, uncertainty as to the plans of Donald trump and aggressiveness of the fed in raising rates,"- said the Shevchishin.
Because the Ukrainian currency market the base currency for calculations and estimates is the dollar, the exchange rate of other currencies is established through cross-rate, said the analyst.
"Since the first round of elections in France, the hryvnia strengthened against the dollar by 1.6%.The value of the Euro against the hryvnia grew by 3.1%, which almost corresponds to the dynamics of the cross rate (4,5%-1,6%=2,9%). The difference of dynamics at 0.2% it is possible to explain the growing domestic interest in the Euro as the tool of calculations between companies, currency for travelling in Europe after visa-free regime," – said the Shevchishin.
More substantial factors of influence on dynamics of the Euro on the domestic market at the moment, no, emphasizes the analyst.
"At the same time, calls for the state to enhance the use of the Euro and the transition in external contracts for the Euro, with the active implementation of such plans, could stimulate additional demand for the currency. However, this trend will be temporary in nature and later the dynamics of exchange will still come to the Euro/dollar.
Recall that in the official exchange rate of the NBU today, after the rapid growth of the Euro fell. Overall, the national Bank has established rates of major foreign currencies against the hryvnia:
1 USD – UAH 26.3;
1 Euro – 29,5 UAH;
10 Russian rubles – UAH 4,65.
Comments
comments