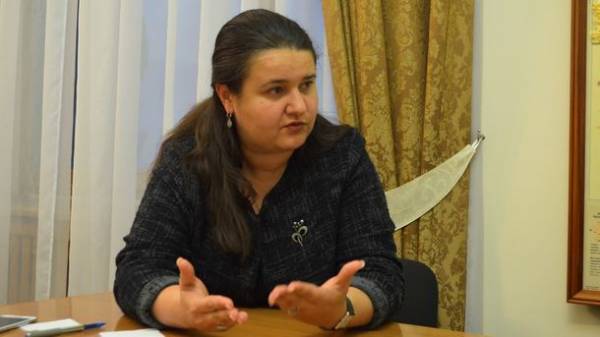 The state budget of Ukraine does not set the exchange rate of hryvnia to the dollar, and in the preparation of the draft state budget the Ministry of Finance has guided the government-approved forecast. This was announced by first Deputy Finance Minister Oksana Markarova.
"The budget does not set the rate. We use the forecast that was approved by the Cabinet," said Markarov.
She recalled that a conservative forecast of the Cabinet suggests the average annual rate of 29.3 per UAH/USD. 30.1 UAH/USD. at the end of the year, but this does not mean that the course will be.
"The course is only one of the factors in the calculation", – said Markarova.
We will remind, earlier the National Bank of Ukraine (NBU) also explained that included in budget calculations course is not a forecast. "If the hryvnia will show next year, easing more than budgeted, you may need mid-year to ask Parliament to amend the budget. Therefore, it is logical that in order to avoid such a situation, the Ministry of Finance is not optimistic by scripts. This means that the government approaches this indicator as a technical tool," – said the press service of the NBU.
Recall that in the explanatory note to the draft budget for 2018 indicates that the calculations are performed using the forecast of the hryvnia to the end of 2018 to 30.1 UAH/USD. Earlier in the Budget resolution indicated the average annual rate of 29.3 UAH/USD.
Comments
comments