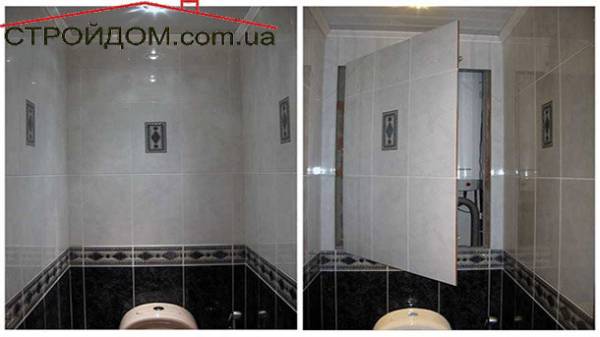 An important role is played by the quality and appearance of materials to be used in the process of finishing work – if the repair is decent, and the materials should be selected appropriate quality.
However, the designers usually need one more question. The modern interior is replete with details that should be hidden from the eyes of a stranger – and a variety of wire lighting systems, caches, conventional counters and other technical details. The function of disguise in this case was successfully carried out by the auditing hatches invisible. These designs, in addition to providing access to the desired engineering knots, almost invisible in the interior. Audit hatch under the tile merges with the surface in which it is mounted, and around the hatch for painting the perimeter of the sash remains almost invisible strip.
In General, hatches invisible decided quite a lot of design problems related to masking technological gaps. Especially when you consider that in modern interiors become increasingly popular to use stretch ceilings of different shapes and colours – after all audit hatches conceal the transformers for ceiling illumination. Also they are indispensable to hide the different systems of ventilation and conditioning, as well as any other whims of caches and safes to mini-bars.
The main advantages of these products – quite adequate price, simplicity and functionality of design, ease of installation. It is also important that the hatches stealth can be produced as a single-door two-and even three-door and two-door that provides full access to equipment of all sizes.
The manhole frame is made of durable materials that can withstand the required load of the veneer and are supplied with quality German fittings.
Due to the fact that the audit hatches can be issued any finishing material, they gained wide popularity in a variety of design projects. These designs have recently become indispensable in modern interiors, if we are talking about really high-quality repair.
Comments
comments