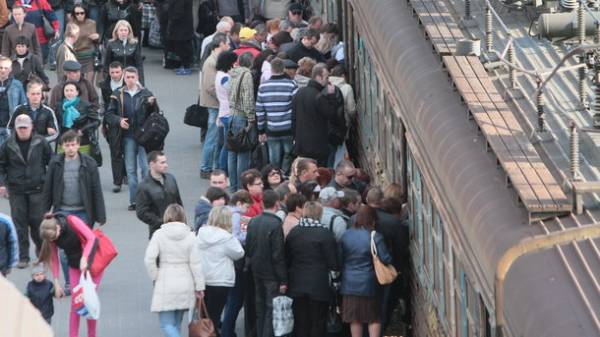 Ukraine expects to receive second-hand German trains. This was announced by the Minister of infrastructure Vladimir Omelian, reports Liga.net.
"Now negotiating with Germany. I hope you will be able to get them second hand rolling stock, to somehow stabilize the market of suburban transportations. Take anything that will give", – said Omeljan.
SEE ALSO
Why Ukraine has no new trains
According to him, a decommissioned trains in Germany are in better condition than the Ukrainian after the restoration.
"I'm not sure I'll make it to the end of the year. I understand that people travel in inhuman conditions. Absolutely the wrong approach, when we report on the repairs 10 cars, and thousands of them. We really understand that you will never be able to replace them. The second problem is the lack of own production of electric trains", – said the Minister.
We will remind, for the last 16 years fleet of suburban transport in Ukraine fell by 52 of the carriage 44 and diesel trains. Because of this, the commuter trains was reduced from 10 cars on route to the eight-six, and on some routes the travel of the train of four cars.
Comments
comments