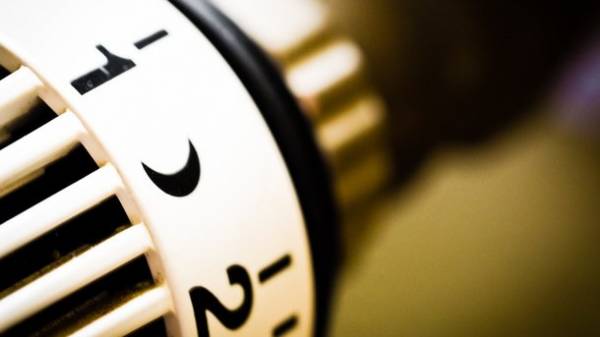 The majority of the urban population of Ukraine wants to personally manage the indoor temperature and heating costs. This is evidenced by the results of a study conducted by GfK Ukraine.
As reported, the study was conducted on a survey of the urban population in cities with population of 50 000 people in the study involved the residents of apartment buildings with Central heating.
Despite the fact that most houses have vertical wiring Central heating, the majority of respondents are positive about the idea of switching to self-heating, and I believe that it is in principle possible.
So, 58% are very positively or rather positively to the possibility of the transition to individual heating in the case that it would be technically possible. The main reasons for positive relationship opportunities for savings and/or cost control in the coolant and the possibility of regulating the supply of heat and/or temperature control. These two reasons are called respectively 49% and 45% of those who positively assessed their attitude towards the possibility of the transition to individual heating.
In the situation of a hypothetical selection of the type of space heating (regardless of the current situation), 82% of respondents chose independent heating level apartment or house. Two thirds of them declare their readiness to take investment in the transition to individual heating (within 10-25 thousand hryvnia) in full. Only 5% of supporters of independent heating are not ready to invest in this transition.
The main advantages of individual heating according to the respondents:
– regulation of temperature, control of heat supply (41%);
– hopes for cheaper rates (33%);
independence from neighbours and suppliers of heat (18%).
As noted in the study, these trends are common for all the regions of Ukraine, but Kiev is different from the others: in the capital, more consumers who are dissatisfied with the Central heating, and a smaller number of optimists considering the possible installation of individual heating in the apartment. At the same time, Kiev increasingly choose independent heating level of the house.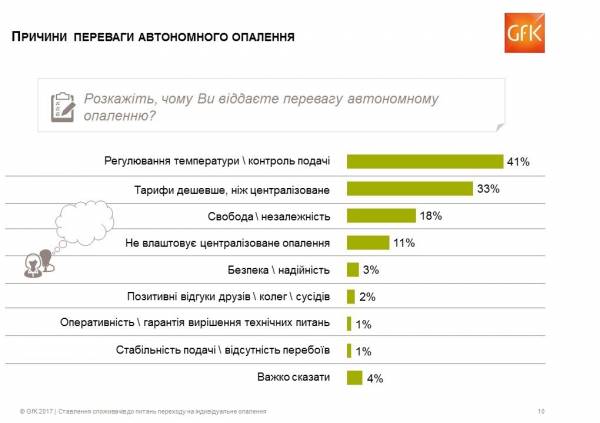 Comments
comments