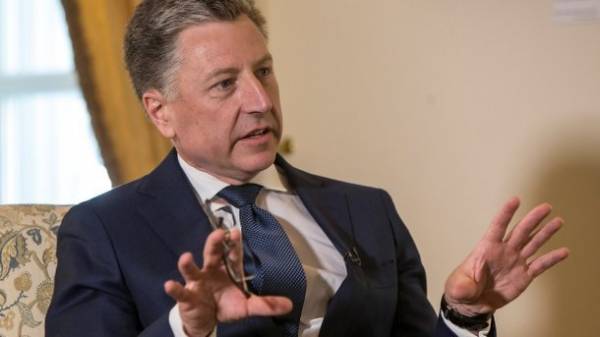 The United States can consider lifting or partial lifting of sanctions against Russia if Moscow will make certain steps in the occupied Crimea and Donbas. This was stated at a briefing by the special representative of the United States Ukraine Kurt Volker, UNIAN reports.
He noted that Russia it becomes harder and harder to endure the sanctions regime.
"I think they understand that it will last a very long time. But I also see the desire of Russia to sanctions were removed," said Walker.
He also recalled from the sanctions for the annexation of Crimea and aggression in the Donbass, and announced the conditions for possible cancellation.
"If she admits she annexed the Crimea, which it invaded Eastern Ukraine, then we can talk… If we are talking about the Minsk agreement, it is not only about the ceasefire. They also require political steps, the security, the restoration of sovereignty of Ukraine, full control of Ukraine's territory, and therefore sanctions will not be lifted until all this is fulfilled," – said the diplomat.
SEE ALSO
In Russia has said that the mission Volker on Ukraine can "inglorious end"
However, Walker emphasizes that sanctions will not just rent, even if Russia will fulfill the obligations.
"Even if Russia were to fulfill these conditions, and we will be sure that she wants to restore the sovereignty of Ukraine through the mechanisms we are proposing, the sanctions will still remain active because of the Crimea", – he added.
As already said Kurt Volker, the Russian proposal on the introduction of UN peacekeeping forces in the Donbass are harmful for Ukraine elements, but it may be a starting point for compromise.
Comments
comments