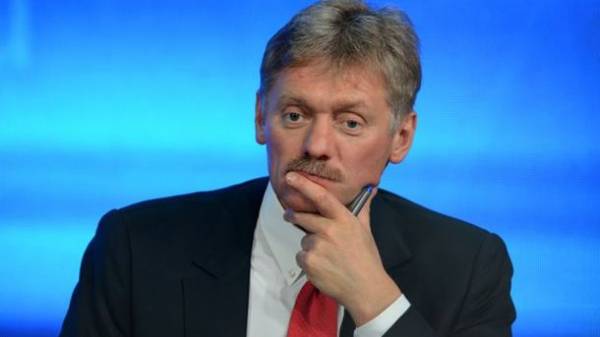 Press Secretary of the President of Russia Dmitry Peskov said that the Kremlin know nothing about the statement by the joint command centre of Russia, Iran and the troops of the Shiite militias that support the regime of Bashar Assad's readiness to use force against "any aggressor", reports "New time".
Before this statement was published by the Agency Reuters with reference to the publication in the publication "Ilam al-harbi".
"If America something and carries on in Syria, it is now crossing a red line. Today we are going to react with force to any aggressor and respond to any transition behind the red line, whoever this transition may be committed. And America knows that we can respond adequately", – said in a statement.
Asked to comment on this statement, Peskov said that "we do not know, can not confirm". He added that he does not understand, "where did these anonymous sources."
This statement was published by the Agency on the background of talks of Russian President Vladimir Putin and Iranian President Hassan Rouhani. Both leaders said that aggressive US actions against Syria are unacceptable and violate international law, and called for an objective investigation of the chemical attack in Idlib province. USA blamed for this attack on the regime of Bashar al-Assad.
The seventh of April, the U.S. Navy released the 59 Tomahawk missiles at Syrian military base and caused the first deliberate blow to the forces of Syrian President Bashar al-Assad. According to the Pentagon, this base flew the planes striking chemical weapons in Idlib.
Comments
comments