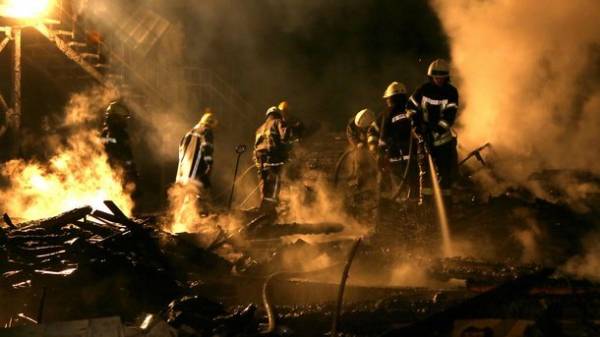 The Ministry of foreign Affairs gave assurance that upon a fire in a children's camp in Odessa and the death of children will conduct an objective investigation. This is stated in the official statement of the Ministry in Facebook.
The Ministry of internal Affairs of Ukraine expresses its condolences to the families of children who died tragically during a fire in the children's camp "Victoria" in Odessa. Interior Ministry guarantees the objectivity and impartiality of the investigation of this crime and punish the perpetrators under the current legislation of Ukraine", – said in a statement.
SEE ALSO
Meeting at city hall of Odessa being burned in the camp of the children: in the course went gas, batons and stun grenades
Also, police are urged not to speculate on the tragic events and do not use human misery in the realization of political ambitions.
We will remind, a fire in the municipal children's camp "Victoria" occurred in the night of Saturday. Fire the wooden case, in which there were 42 children, three children have died. The building burned to the ground.
We also learned that because of the tragedy in children's camp has dismissed the head of Kiev district administration Vladimir Sushkov, the camp Director Petros Sarkisyan and responsible for fire safety in the institution Tatiana Lanino.
Comments
comments