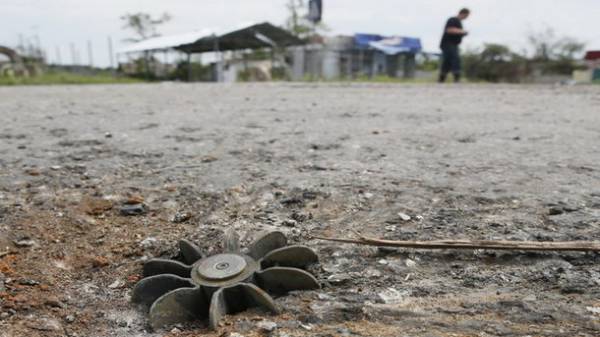 Member of Congress William Hurt (William Hurd) believes that the solution to the conflict Ukraine does not need the UN peacekeepers and the withdrawal of Russian troops. He stated this during the 14th annual meeting of the Yalta European strategy "would the world be new? And what does it mean for Ukraine?" in Kiev on Saturday.
"To resolve the conflict does not need peacekeepers. Just Mr. Putin needs to withdraw its more than 900 tanks and other forces", – he said
The Congressman believes that negotiation on this topic the UN is not needed.
Earlier, foreign Minister of Ukraine Pavlo Klimkin on the YES said that Kiev had prepared a resolution on the peacekeeping forces in the Donbass in the beginning of 2015 and introduced it to all friends and partners. But Russia expected that it will be able to move the discussion on the draft resolution, which she recently recorded in the UN security Council, not only on experts but also on the political level.
Yalta European strategy (Yalta European Strategy, abbreviated as YES forum) is an annual conference organized by the Victor Pinchuk Foundation.
The conference gathers the most influential politicians and businessmen of Ukraine and the world, it has been held annually since 2004.
HELP
Yalta European strategy YES: what you need to know
The aim of the conference is the development of Ukraine and its European future, as well as establishing international ties.
The founder of the Yalta European strategy, Victor Pinchuk, a prominent Ukrainian businessman and philanthropist.
Comments
comments