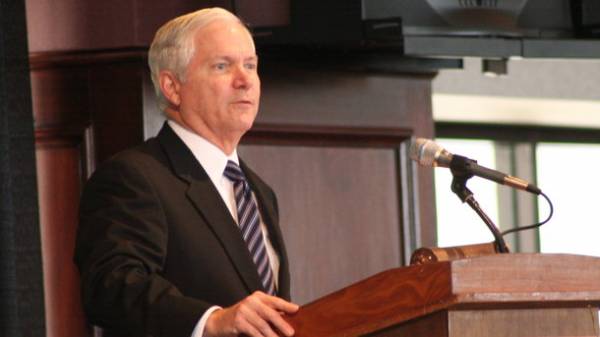 The decision of the Congress of the United States on sanctions against Russia was a mistake. This was stated by former Minister of defense (2006-2011) Robert gates at the 14th Annual meeting of the Yalta European Strategy (YES), organized by the Victor Pinchuk Foundation.
"I think the big mistake Congress could make that decision on sanctions. It is, in fact, deprive any turning back, leaves the administration to trump up very little space: to reduce the pressure on Russia and the tension between USA and Russia. It was a mistake, as the prospects for improving relations are very removed," said gates.
 
Former head of the Ministry of defense is convinced that Donald trump, has taken over the post of the President really wanted to improve relations with Russia, but Vladimir Putin has made a number of steps that made impossible the normalization of relations.
Recall, August 2, the President of the United States Donald trump signed a law on new anti-Russian sanctions. The sanctions include fines for the European companies, in particular, will cooperate with the Russian "Gazprom" in the implementation of the gas pipeline "Nord stream – 2".
Yalta European strategy (Yalta European Strategy, abbreviated as YES forum) is an annual conference organized by the Victor Pinchuk Foundation.
The conference gathers the most influential politicians and businessmen of Ukraine and the world, it has been held annually since 2004.
HELP
Yalta European strategy YES: what you need to know
The aim of the conference is the development of Ukraine and its European future, as well as establishing international ties.
The founder of the Yalta European strategy, Victor Pinchuk, a prominent Ukrainian businessman and philanthropist.
Comments
comments