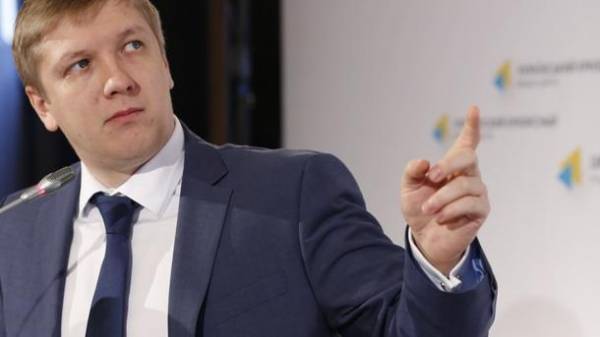 The preservation of the volume of transit of Russian gas through the territory of Ukraine to European Union countries after 2019, when the existing transit contract with "Gazprom", plays the role of a factor that will deter Russia from attempting possible further invasion of Ukraine.
Such an opinion during the annual meeting of Yalta European strategy was expressed by the head of the national oil and gas holding "Naftogaz of Ukraine" Andriy KOBOLEV.
"If Nord stream is constructed now, we will be in great danger, not only from the point of view of economic prospects, but also from the perspective of the common security… Putin needs to decide whether to consider a full invasion of Ukraine and what will happen to gas export to the EU… And if the answer is "no", "no", maybe it's one of those things that's holding him back from invading Ukraine," KOBOLEV said, adding that Ukraine is keeping volumes of transit to the EU is a strategic task.
SEE ALSO
Yalta European strategy YES: what you need to know
He also noted that the procedure of unbundling, that is, the allocation of "Naftogaz" functions of gas transportation into a separate company, and the involvement of European partners to manage the Ukrainian gas transportation system is the responsibility of the Ukrainian Parliament and the government.
Earlier, Vice-President of the European Commission maroš Šefčovič at the 14th Annual meeting of the Yalta European Strategy (YES), organized by the Victor Pinchuk Foundation has commented on possible refusal of Russian gas transit through Ukraine after the completion of construction of the pipeline "Nord stream – 2".
Yalta European strategy (Yalta European Strategy, abbreviated as YES forum) is an annual conference organized by the Victor Pinchuk Foundation.
The conference gathers the most influential politicians and businessmen of Ukraine and the world, it has been held annually since 2004.
The aim of the conference is the development of Ukraine and its European future, as well as establishing international ties.
The founder of the Yalta European strategy, Victor Pinchuk, a prominent Ukrainian businessman and philanthropist.
Comments
comments