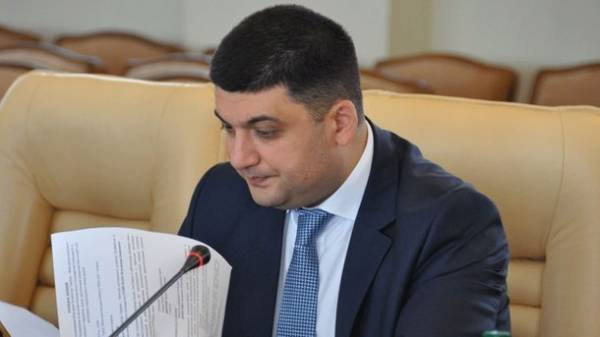 The draft state budget of Ukraine for the year 2018 provides for the growth of the gross domestic product (GDP) by 3%, said Prime Minister Vladimir Groisman at a meeting of the Cabinet of Ministers on Friday.
At the same time, he noted that the rate of growth may exceed the government's expectations.
"We can exceed this figure when we invest and when we will carry out systemic reforms planned in September, October and November 2017," – said the Prime Minister and later expressed confidence that this figure can be doubled.
The document also provides for the deceleration of inflation to 7% from 11% expected by year-end 2017, and reducing the budget deficit to 2.4% of GDP from 2.7% of GDP at the end of this year, said Vladimir Groisman.
Revenues to the consolidated budget are expected to reach 1 trillion 118,8 billion, which is 14.9% more than expected at the end of 2017.
"This is the first budget, which will exceed the $ 1 trillion UAH… It's not by raising taxes, but due to the growth of the national economy", – said Vladimir Groisman.
As reported, the government has built a budget-2017 forecast GDP growth of 3% with an inflation rate of 8.1%, while the national Bank of Ukraine expected GDP growth of 2.8% with an inflation rate of 9.1%.
SEE ALSO
The draft budget 2018 includes an increase in spending on health care.
The consolidated budget of Ukraine in January-July was reduced surplus 52,82 billion UAH, including in July, the surplus amounted to 0.68 billion. The revenues of the consolidated budget for the seven months increased by 45.7% to 567,04 billion UAH, expenses – 25.1%, to 513,85 billion.
Earlier, Volodymyr Groysman said that the Cabinet approved the draft state budget for 2018 and today will send it to the Parliament.
Comments
comments