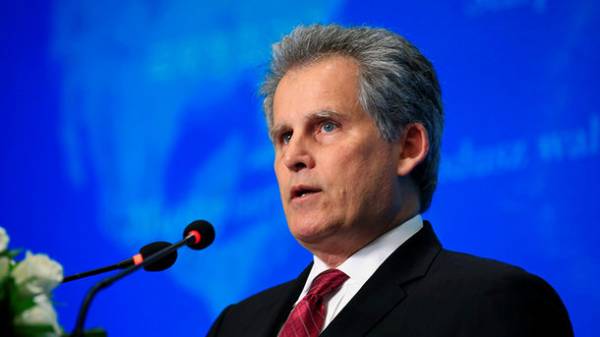 In Ukraine it is important to carry out pension reform. About this said the first Deputy head of the International monetary Fund (IMF) David Lipton interview with the "Economic truth".
"Pension reform is very important for all people. There is no sense that the Ukrainians have retired at an earlier age to receive small pension payments, is not able to provide a decent and stable life. This needs to be resolved through pension reform," said Lipton.
We will remind, until the end of September the deputies of the Verkhovna Rada promised to adopt the law on pension reformproposed by the Cabinet and adopted in the first reading on July 13. The pension reform envisages that from 1 October it must begin payments updated (increased with the increase of wages) pensions.
As you know, the government's draft pension reform does not directly increase the retirement age, but introduces requirements for the insurance period. For retirement at age 60 will need to have 25 years of experience. If you experience 15 – 25 years of retirement will be to go in 63 years, less than 15 years – 65 years. People who have no insurance experience, can apply for social assistance upon reaching the age of 63. The amount of assistance will be determined on the basis of the family income of the pensioner.
Retirement calculator:
How many years of experience You will have time to work out:
Wages at the moment:
The result: –
The reform also cancels the appointment of civil servants pension for years of service and enters a single formula for calculating pensions, which binds it to the volume of contributions to the Pension Fund for life.
Comments
comments