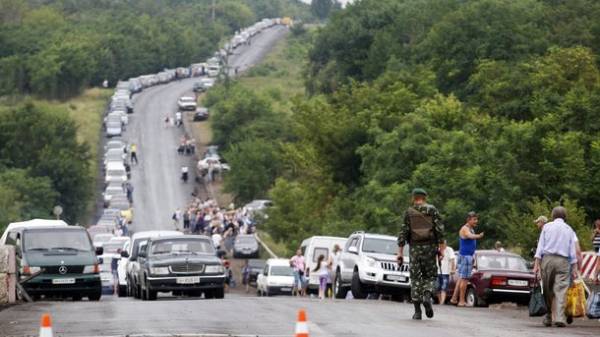 Today the checkpoints of entry and exit (KPVV) on the border with the occupied territories of Donbass will work an hour longer.
This was stated by the state border service. "Since the beginning of March the work of the PPC was upgraded from a winter (8:00-16:30) summer time (7:00-18:30). But in recent years the number of people who cross KPVV has increased significantly. Therefore, from 29 March to 4 April, they will work on an hour longer. From 7:00 to 19:30", — told "Today" the speaker of the state border service Oleg Slobodyan.
According to him, the passenger traffic traditionally increases in the spring. Only in the last day KPVV in the Donbas crossed 30.1 per thousand and 4.3 thousand (previously — up to 20 thousand people a day).
"Later decide whether to extend the schedule in the future," — Slobodyan said, adding that one of the reasons for the increase in flow is the deterioration of the situation in the occupied areas.
"More and more people travels to make a living on the peaceful territory of Ukraine".
Comments
comments