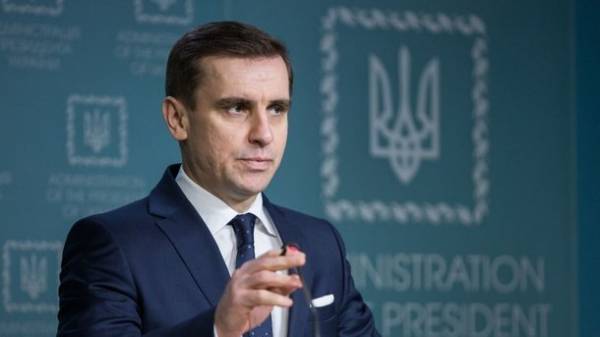 One of the main conditions of the Ukrainian side regarding the UN mission in the Donbas is the absence of Russian "peacekeepers". This was stated by Reuters during his stay in Berlin, Deputy head of the presidential administration of Ukraine Konstantin Eliseev, reports UNIAN.
He positively assessed the assignment of Russian President Vladimir Putin about the deployment of peacekeepers not only on the demarcation line, as I wanted the Kremlin before. At the same time, Elisha has no illusions, and notes that in this question "the devil is in the details."
SEE ALSO
Peacekeepers will not help Ukraine: Tymchuk explained why
"In my opinion, as soon as we put UN peacekeepers, we can talk about the positive achievement in terms of a political settlement of the situation in the Donbass. Russia, which is party to the conflict, should not participate in a future UN peacekeeping operation," – said the Deputy head of AP.
According to Eliseeva, "the peacekeeping operation of the UN must be placed along the entire occupied territory of Donbass, including the uncontrolled part of the Ukrainian-Russian border".
Recall, September 5, the Russian President put forward the initiative on the deployment of peacekeepers in the Donbas. However, one of its main conditions was the placement of the UN peacekeeping mission on the demarcation line.
At the same time, Ukraine's permanent representative to the UN Volodymyr Yelchenko said that the UN peacekeeping mission in the case of the introduction in the Donbass should be located on the Russian-Ukrainian borderand the participation of representatives of Russia excluded.
Comments
comments