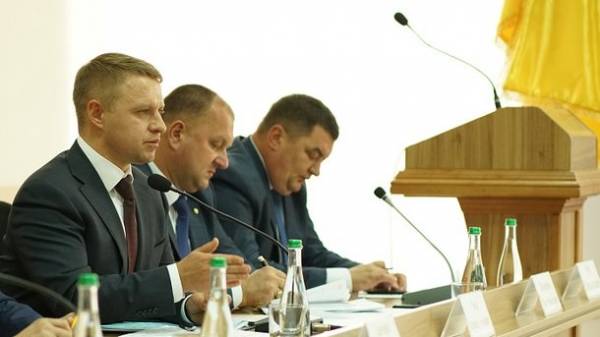 As reported in the state administration, due to the cancellation of the earlier decisions during the vote on 5 September 2017, when the work of the Kyiv regional state administration was found to be unsatisfactory, the next meeting, the deputies of the regional Council shall meet only on October 26.
At the same time, say in RSA, in connection with the raising tariff categories of pedagogical workers have any insecurity on wages to teachers. Proven full medical subsidy, there is also additional need for funds for utilities and energy, food and medicines. In the framework of the program support families and ensure children's rights to "Meet the children" have any additional need for funds to provide targeted assistance. Extremely important is the question of changes in intergovernmental transfers from the state budget, in particular, it concerns the increase in number of subsidies: support for persons with special educational needs, reimbursement of the cost of medicines and energoavarii.
To address these overarching issues, the deputies of the regional Council needs to gather and distribute funds in the amount of 300 000 000 UAH, noted in the RSA.
"The current legislation provides mechanisms for extraordinary sessions, even in the case when the leadership of the regional Council refuses to do so. This can be done at the initiative of one third of the deputies of the regional Council, and a number of – there ", – said Alexander Gorgan during a meeting with heads of regional state administrations, municipal heads and the heads of the United territorial community, which took place on 13 September in Petropavlovsk – Borschagovsky village Council.
Recall that in early September, Alexander Gorgan said on the facts of embezzlement of hundreds of millions of hryvnias of budget funds that was discovered in the large-scale validation of the process of repair and construction of infrastructure facilities of Kyiv region.
Comments
comments