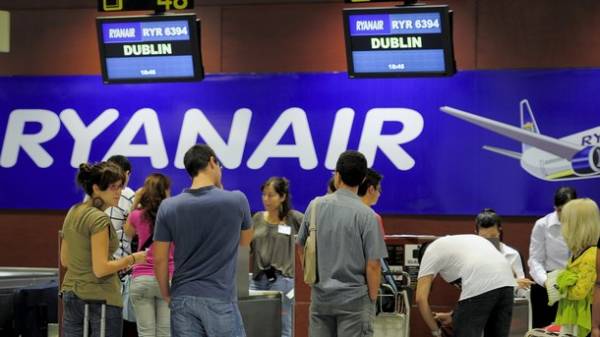 At the international airport Kiev (Zhulyany) believe that Ryanair will fly to them. This was stated by the Chairman of the Board of Directors of the airport Denis Kostrzhevsky in interview to the edition "Business".
"We are always ready to negotiate with any airline, including to continue the dialogue with Ryanair. I think that sooner or later the Irish carrier will operate three flights in Kiev airport. At least the probability is very large. We will find a formula that suits us and Ryanair, " – said Kostrzhevsky.
He also said that the airport is Kiev is in talks with more than two dozen airlines, among which are the low-cost carrier. This company, which is already flying in "Zhulyany", but want to increase the grid of routes and frequency of flights, as well as new subjects.
Recall, on 10 July, the low-cost airline Ryanair said the refusal to fly to Ukraine. The airline has not agreed with the airport "Borispol" about discounts and working conditions. While Ryanair has cancelled the flights to Lviv.
The head of the Ministry of Infrastructure Vladimir Omelian sure that the low-cost airline will fly from Ukraine in 2018.
Comments
comments