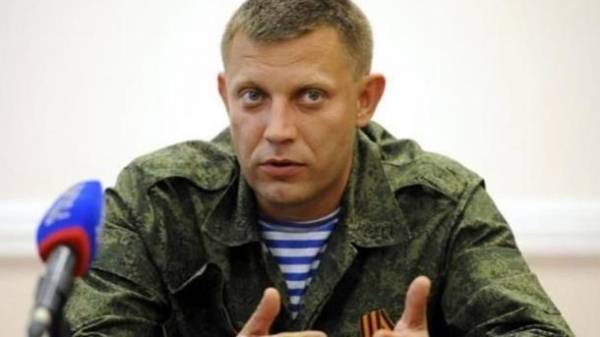 The leader of the so-called "DNR" Alexander Zakharchenko as a politician he is nothing, but earlier was a merchant of chicken. This was told to the "observer" the former Deputy chief of the General staff of the APU, the General-Lieutenant Igor Romanenko, commenting on the identity of the leader of the militants.
The General sharply criticized the words of the Russian writer Zakhar Prilepin about the fact that Zakharchenko is in the top 5 of the most popular politicians of the Ukraine
"A-praise – of himself and Zakharchenko. Zakharchenko is a puppet. The Carpenter (the ringleader of the so-called "LNR" – ed.) as "leaders" of the Crimea, Russia supplied to achieve Russian objectives in Ukraine. Therefore to say too much about it not worth it. He does what he is told ammunition," – said Romanenko.
See also: Nevzorov: Warlords will require Ukraine or Russia a million dollars a box of vodka, the blonde and the helicopter – and this will all end
He recalled that what Zakharchenko was before the war.
"As a politician he is nothing. He's actually one of the traders chicken, so the people in the Donetsk region, he is known as a small "chicken businessman", not more," said the General.
Earlier, the leader of "DNR" was an embarrassment, talking on camera about the great-grandmother who during the Second world war was in a concentration camp "Reykjavik".
Comments
comments