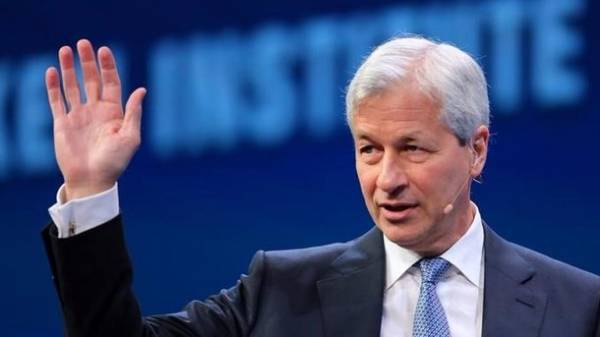 Jaime Dimon spoke strongly against bitcoin, calling it "fraud".
"If we worked as a trader, trading in bitcoins, I would have fired him for two reasons. First, it is against our rules. Secondly, that's just silly", – quotes the Daimon Financial Times.
"You can't do business when the currency is taken from the air, he said. Is not going to end well… Someone will be killed, and only then did authorities admit the problem."
"Bitcoin could be worth at least 20 thousand dollars, but the problem eventually will Mature. This is a fraud, and personally I'm shocked that no one sees the real situation," said daymon.
SEE ALSO
China wants to close all bitcoin exchanges in the country
The head of Deutsche Bank added that bitcoin "is worse than the Tulip bulbs". We are talking about short-term outburst of feverish demand for Tulip bulbs in the Netherlands in the 17th century, culminating in the collapse.
"The only true argument I have heard is that if you're in Venezuela or in Ecuador, or North Korea, or if you're a drug dealer, a murderer or someone like that, you better deal with bitcoins than USD, it is better to bypass the system. The market for this kind of action may exist, however, this limited market," said daymon.
The bitcoin exchange rate fell to the lowest level in three weeks on Wednesday after a Daimon. Bitcoin prices declined in the course of trading on 5,6% – to 3 953 dollars, having fallen below level of $ 4,000 for the first time since 22 August.
Recall, the cost of bitcoin from less than $ 250 at the end of 2015, this year has exceeded 4 thousands of dollars.
Comments
comments