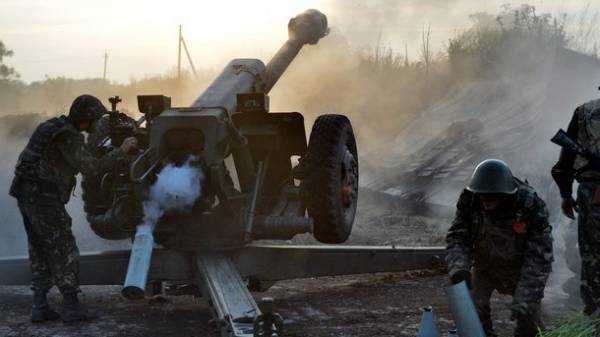 Reintegration of Donbass in Ukraine today is impossible. Comments about this "Today" said the head of the program "Russian domestic politics and political institutions," Carnegie Moscow Center Andrei Kolesnikov.
In his opinion, the appearance in some media about the recent visit of Russian presidential aide Vladislav Surkov to the Russian-occupied Donbas and its recommendations to the fighters to prepare for the reintegration, rather speaks about the echoes of some slightly larger indifference of the Kremlin to unrecognized territories, than it was before. "In essence, they (the occupied territory of Donbas – Ed.) now Putin does not need, the subject of trade they have become a burden. Putin is now important to enter into the image of a peacemaker – North Korea, Donbass. This is a tactical zigzag, because it's not clear how to build relations with the West. After all, Europe has remained Europe, Germany and France remains strong, and rule over them is not right-wing populists, and trump never dealt with the checks and balances of American democracy – has not met Russian expectations", – said Kolesnikov.
Also, according to him, in the same context, it is necessary to consider Putin's statement about the peacekeepers in the Donbas. Because first, the Russian President said about the possibility of the admission of "blue helmets" of the UN only on the boundary line that does not suit Ukraine, because it is important that peacekeepers stationed on the border, through which Moscow regularly throws the militants of the equipment, its soldiers and "gumkonvoi". After that, the head of Russian foreign Ministry Sergei Lavrov said that Putin was referring to the military OSCE mission, which, in contrast to the "blue helmets" of the UN, is not contrary to the Minsk. But then Russia's President said again on the issue of admittance to the Donbass UN peacekeepers.
"I think that the inaccuracy and inconsistent wording related to the fact that Putin wants a more constructive engagement with the Merkel (Chancellor of Germany Angela Merkel – Ed.) – since it explicitly remains (the leader of the Normandy format – Ed.) and tries to find her a compromise", – summed up Andrey Kolesnikov.
We will remind, at the end of the week, Ukrainian President Petro Poroshenko will travel to new York where he will speak at a meeting of the UN General Assembly. There he would again call upon the international community to support the idea of sending in the Donbass peacekeeping contingent of the United Nations.
Comments
comments