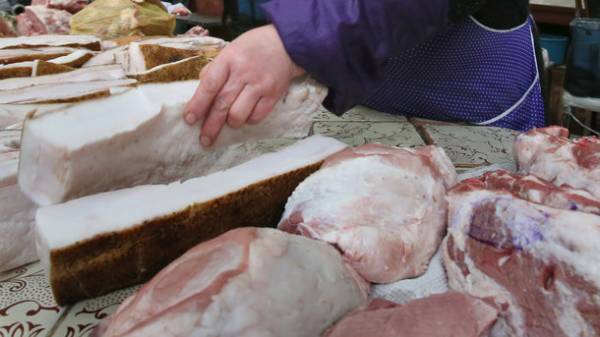 In some Ukrainian trade networks, the average price of pork higher than in the countries of the European Union. This was reported by the agricultural expert Alexey Doroshenko.
"If you think that food prices in Ukraine at the European level, you are mistaken. They are often higher in Europe. The average price of pork with the bone according to the state statistics service has 101,3 UAH, and tenderloin of pork bones for the grill, or chop, in the Ukrainian hypermarket has sold for 159,99 UAH", – Doroshenko wrote on his page in Facebook.
At the same time, according to him, in Lithuania and Romania the price of the same meat made up 149,2 UAH, Hungary – 152,7 UAH, and in Poland – 158,4 UAH.
As reported, the epidemic of swine fever, which for several years is raging in Ukraine, led to a reduction in the number of pigs, which in turn became the reason of growth of prices for meat and meat products. So, for the last 10 days of August in the "social" consumer basket has risen 60% foodand pork prices broke a record for the first time exceeding 100 UAH/kg.
Thus, according to the Prime Minister Volodymyr Groysman, in the coming weeks in Ukraine is expected to lower prices for meat products.
Comments
comments