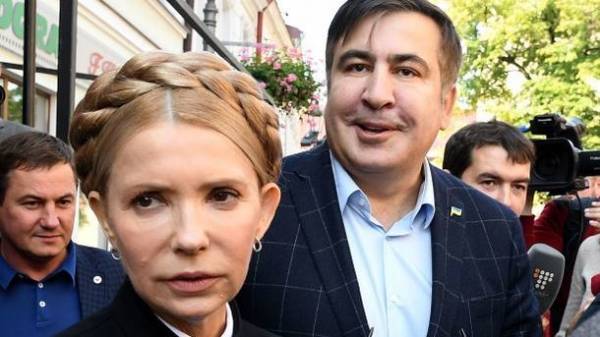 Center for the study of signs of crimes against national security of Ukraine and international law "the Peacemaker" made the list of offenders included in the database of the leader of "Batkivshchyna" Yulia Tymoshenko.
"Illegal crossing of the State border of Ukraine. The attack on border guards in the performance of their duties for the protection of the state border of Ukraine in the group. participation in the preparation of illegal crossing of the state border of Ukraine without Ukrainian citizenship. The manipulation of information of public interest" – as in "the Peacemaker," pointed out the offences Tymoshenko.
SEE ALSO
The return of Saakashvili to Ukraine: there the reaction of the US state Department
Earlier, the "Peacemaker" has been added to the list of violators of the former President of Georgia Saakashvili.
As you know, September 10, at about 20:00 Saakashvili still managed to break into the territory of Ukraine, using the help of several hundred activists. The crowd, whose ranks were including people's deputies of Ukraine, broke through the ranks of guards at the checkpoint "shehyni" and had a policy in Ukraine.
In the course of events at "shehyni" injured 16 security officials. Police have opened a criminal case on the fact of breaking the boundaries of Saakashvili 332 under article "Illegal transportation of persons through the state border of Ukraine". Article provides imprisonment for the term from three till seven years.
Comments
comments