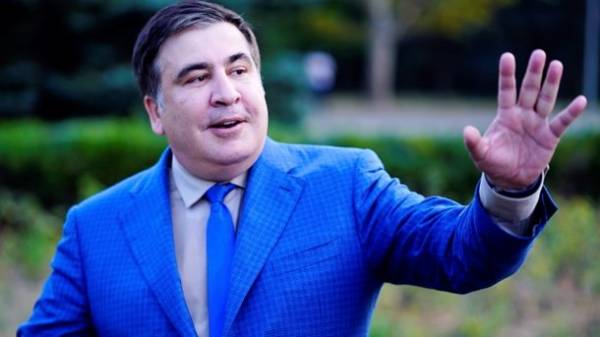 The United Nations is watching the situation around the ex-Chairman of the Odessa regional state administration, Mikheil Saakashvili, after he managed to enter the territory of Ukraine, despite the deprivation of his Ukrainian citizenship. The Chairman of the UN Monitoring mission on human rights in Ukraine Fiona Fraser said today in Kyiv during the presentation of the report on the situation of human rights in Ukraine in the period from 16 may to 15 August 2017.
"As for Mr. Saakashvili, we as part of the UN system, know about this case, and other UN agencies particularly track the details," Fraser said.
SEE ALSO
The return of Saakashvili to Ukraine: there the reaction of the US state Department
As you know, September 10, at about 20:00 Saakashvili still managed to break into the territory of Ukraine, using the help of several hundred activists. The crowd, whose ranks were including people's deputies of Ukraine, broke through the ranks of guards at the checkpoint "shehyni" and had a policy in Ukraine.
In the course of events at "shehyni" injured 16 security officials. Police have opened a criminal case on the fact of breaking the boundaries of Saakashvili 332 under article "Illegal transportation of persons through the state border of Ukraine". Article provides imprisonment for the term from three till seven years.
Comments
comments