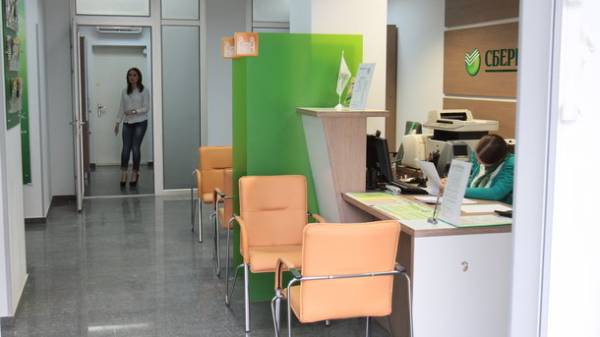 On the purchase of Russian Sberbank in Ukraine, a new buyer-resident. This was announced by Deputy head of the National Bank of Ukraine (NBU), Ekaterina Rozhkova, transfer "Ukrainian news".
"We have a letter of intent one buyer. With Russian banks the situation is that one side wants to get rid of these assets, and this is natural, but for the NBU important potential ability of the buyer to support the development of the Bank and the reputation of the buyer. Therefore, we are closely watching it. This is a non-resident of Ukraine. A complete package is not submitted, a letter of intent. We met with him, he voiced the points that we are concerned – the obligations of the savings Bank before the Bank's parent," said Rozhkov.
She added that the debts of the savings Bank prior to the parent structure disturb the NBU, as this puts pressure on the liquidity of Ukrainian banks.
Deputy head of the NBU did not specify the details of the buyer, saying that it is a new investor.
We will remind, Sberbank 27 March announced the sale of 100% shares of the Ukrainian subsidiary to a consortium of investors, which will include Norvik Banka (owned by businessman Grigory Guselnikov) and the son of the owner of the oil company "RussNeft" Mikhail Gutseriev said. Later Deputy head of the NBU Ekaterina Rozhkova said that Latvian Norvik Banka was excluded as a structural unit of the transaction on acquisition of the Ukrainian savings Bank.
In addition, on 28 July, the Committee on supervision and regulation of banking activities, supervision (oversight) of payment systems of NBU adopted a decision to refuse approval for the acquisition of a substantial part of said Myasnikovich and Grigory Guselnikova PJSC "Sberbank", and Maxim Mikitas and Paul Fuchs – PJSC "Prominvestbank".
Comments
comments