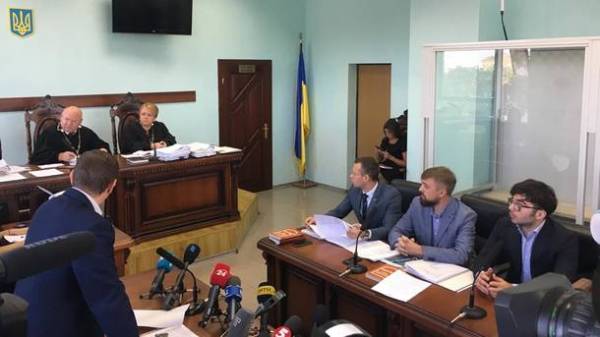 The court of appeal of Kiev refused to change the measure of restraint Nestor Shufrich Jr., the son of the Deputy from "Oppositional block". This was reported in the Facebook press Secretary of the Prosecutor's office of Kiev Hope the maximes.
"The court of appeal upheld the decision of Shevchenkovsky regional court of Kiev on personal surety (effective part of the solution)," – said in the message.
SEE ALSO
Son Shufrych for two months banned from driving
Previously, the Shevchenkivsky district court dismissed Nestor Shufrych, Jr. on bail the father in the case of an accident. The Prosecutor's office challenged this decision.
As you know, the evening of August 26 Nestor Shufrich Jr. brought down at the crosswalk the man behind the wheel of another Bentley.
The office of public Prosecutor incriminates Shufrich Jr., violation of traffic rules, resulting in serious injuries. In this article, to the suspect threatens from three till eight years of imprisonment.
Comments
comments