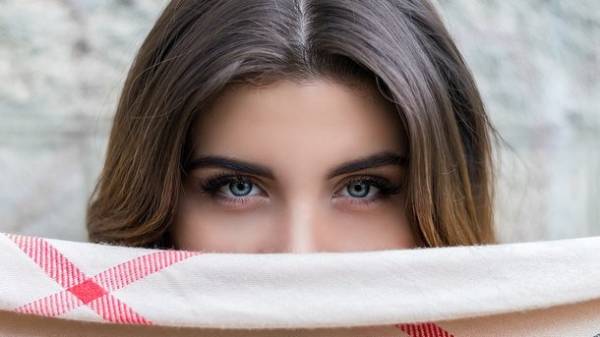 The fashion for eyebrows-the strings were in the distant past. Today we are playing by new rules – in the trend natural shape and maximum density. Experts say that the minimum time for which the eyebrows begins to return to natural density – four months. But if you wax your eyebrows "thread", recovery may take a year or more, writes "Home".
SEE ALSO
As a lack or excess of sleep affect brain health
But still, there are several effective ways to speed up this process and return the eyebrows natural thickness:
To begin with – go to a specialist. Ask your master to find you a competent shape and color of eyebrows. Let the brow will teach you to gently finish the missing hairs so you can enjoy a new form of eyebrows now.
Forget about the tweezers for a few months. Not an easy task, because the desire to pluck extra will eat at you from within. But there is no other option.
Nourish your eyebrows from the inside
Dietary supplements and vitamins that promote hair growth, and work well with the eyebrows. Choose drugs that stimulate hair growth, for example, Biotin (water soluble b vitamin) and viviscal (amino acid-mineral complex to stop hair loss and stimulate hair growth).
Add to your beauty diet is a special conditioner or oil for growth and strengthening of the eyebrows. Do not hesitate "national" means: on hair growth are beneficial burdock, castor and conventional sunflower oil.
Be prepared for the fact that you have to go through the ugly stage of eyebrows. Learn how to hide them properly with the help of special cosmetic products: pencils, shadows, waxes, and gels.
The hardest restores the hairs on the bridge of the nose. But they will annoy you the most. Camouflage them with cosmetics will not work if you are certainly not planning to grow a "unibrow". Before plucking his nose hairs, put your finger between your eyebrows and draw its contours on both sides with a pencil. Now, so be it, get sent into exile tweezers. Remove your finger and pluck only the hairs that grew in the "inner zone" (the area outlined in pencil).
Do not repeat the same mistakes
A few months eyebrows grow back enough and you will want to adjust the shape. But better go back to brow-bar to a good specialist.
Comments
comments