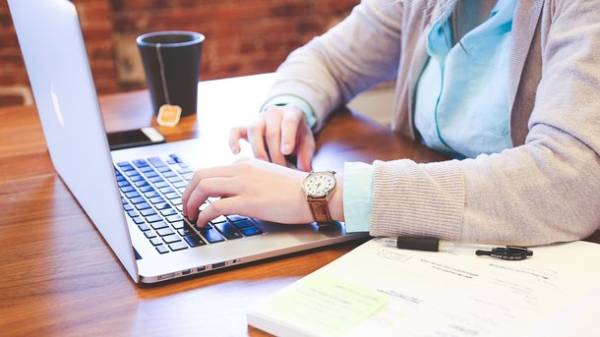 Communication is an important component of the workflow. Employees communicate with customers, colleagues, partners, etc. the Modern technical tools and software offer a multitude of options on how it can be implemented. For example, business correspondence, communication, messengers, online meetings, etc. In his new survey of the experts of the International HR portal HeadHunter Ukraine found out what modern communication tools used in the work of the Ukrainians.
Today, most of their communication is done using various online tools. Companies create for employees and official mail. On the one hand, this is done to protect business communication and on the other to optimize the process of integration into the communication flow in the organization, because in this way colleagues have access to contact information each other through an address book, etc.
Today there are many services that allow you to tie your work email to personal . In this regard, the time frame of the work shift communication, and often even become blurred. And, as evidenced by the survey results, the majority of respondents (77%) prefer not to tie your work email to personal.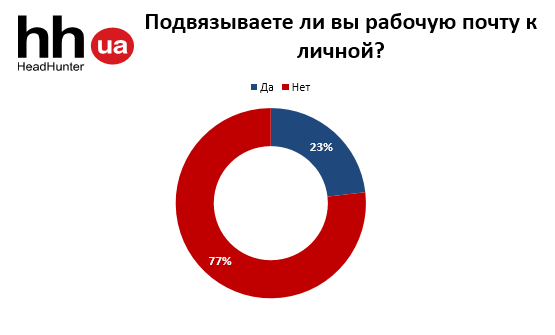 Another efficient way to communicate during the working process is the use of different messengers. This can be useful if the solution of the problem are representatives of different departments or employees from different regions. For example, 79% of respondents said they use instant messaging in business communication. At the same time, some of them are used not only in work but in your free time.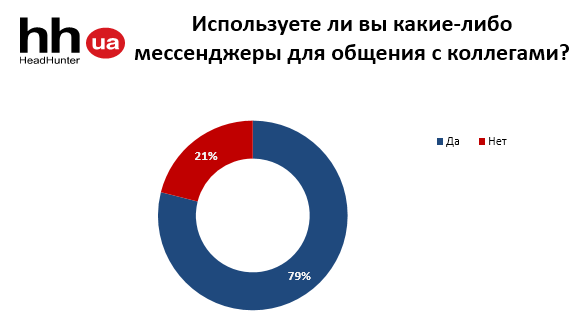 In the TOP 3 instant messengers used by survey respondents to address operational issues, includes Skype, Viber and Facebook Messenger – 75%, 57% and 25% respectively. But these messengers can also be used for personal communication. With Slack, Telegram and Lync communicates the least number of respondents.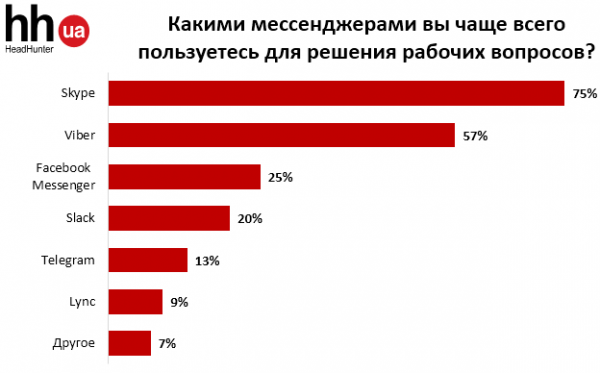 The survey showed that the personal email boxes of the respondents mostly tend not to include in the process of work, whereas personal accounts in messengers used in solving business issues. Modern technologies and means of communication allow us to respond quickly to work requests, but can also blur the boundaries between work and free time.
Comments
comments