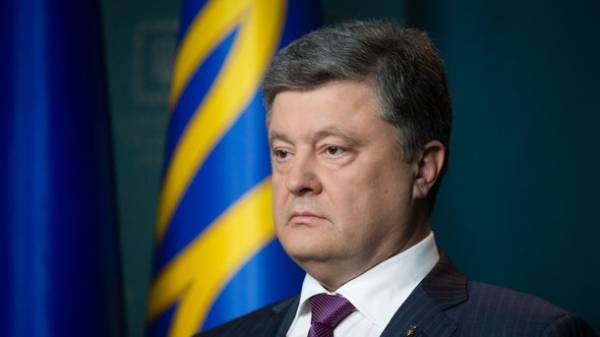 The incident at the Ukrainian-Polish border at the checkpoint "shehyni" with the participation of the former President of Georgia and former Chairman of the Odessa regional state administration Mikhail Saakashvili does not require any political commentary. This was stated by President of Ukraine Petro Poroshenko.
"In my opinion, this incident absolutely does not require any political commentary. We should comment and we will comment on (this situation – Ed.) exclusively in the legal field," – said Poroshenko.
SEE ALSO
Gerashchenko said one of the deputies helped Saakashvili to break into Ukraine
As you know, September 10, at about 20:00 Saakashvili still managed to break into the territory of Ukraine, using the help of several hundred activists. The crowd broke through the ranks of guards at the checkpoint "shehyni" and had a policy in Ukraine.
SEE ALSO
Breakthrough Saakashvili in Ukraine: supporters of the policy wanted bloodshed – Gerashchenko
In the course of events at "shehyni" injured 16 security officials. The police have already made information on the fact of breaking the boundaries of Saakashvili in the Unified register of pre-judicial investigations under article 332 "Illegal transportation of persons through the state border of Ukraine". Article provides imprisonment for the term from three to seven years, if these actions committed on preliminary arrangement by group of persons.
Comments
comments