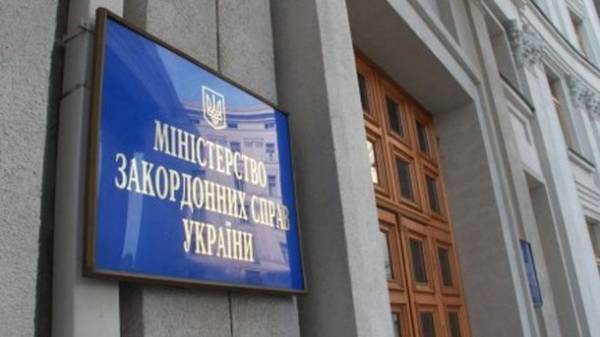 The Ministry of foreign Affairs condemns Russia and it is under control of militants for obstructing the work of observers of the OSCE SMM to hide their eyes from the violations of the Minsk agreements and Russia's aggression against Ukraine. This is stated in a statement.
"System restrictions on the movement of the Russian hybrid forces applied when the CMM attempts to get on the uncontrolled sections of the Russian-Ukrainian border. During the reporting period the SMM was informed about 40 such cases. Such actions of Russia are in flagrant violation of article 4 of the Minsk Protocol on ensuring permanent monitoring on the Ukrainian-Russian state border and verification by the OSCE with the creation of a security zone in the border areas of Ukraine and Russia. They are aimed at the implementation of an uninterrupted supply of weapons, ammunition and mercenaries on the territory of Ukraine", – said in a statement.
SEE ALSO
OSCE: Minsk discussed the special status of Donbass
The Ukrainian foreign Ministry has demanded from Russia to stop intimidating observers, to abandon the practice of "closed zones" for the OSCE in the Donbas. Ukrainian diplomats urge the Russian side to ensure the security of observers and to allow access to the Ukrainian-Russian border.
Earlier, the Deputy head of the OSCE monitoring mission Alexander hug told me that in the Donbass very difficult to determine who is the first to break the truce, and explained why.
Comments
comments