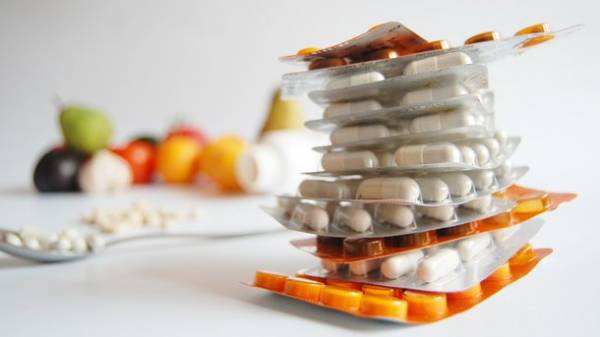 According to Ministry of health of Ukraine, during the epidemic season of influenza and acute respiratory infections 2017-2018 in the country expected three strains of flu ("Hong Kong", "Brisbane" and the new Ukrainians strain "mi"). This reports the press service of Kyiv city state administration.
According to the report, health care institutions in Kiev are actively preparing for the emergence of new pathogens of influenza.
"Last year's influenza A (H1N1), which owns and strain "Michigan", circulated at a very low level. But, despite the "aggressive" strain doctors believe that this year's flu epidemic is already inevitable," – said the Deputy head of Kyiv city state administration Mykola Povoroznyk.
According to him, the long-term monitoring of influenza, data on the immunity to the disease in healthy individuals, as well as the low percentage of vaccination coverage of population against the background of deteriorating socio-economic situation in Ukraine give reason to predict an increase of 14%.
SEE ALSO
Doctors told what strains of flu will come to Ukraine
"Because the virus "Michigan" is a subspecies of the "swine" flu, it has the hallmarks of the disease. Its incubation period is 4-7 days. Flu "Michigan" has a severe course with a high probability of complications," warned the Deputy head of the KSCA.
In the city administration said that as soon as the virus got into a favorable environment (to the mucous membrane of even a healthy person), it immediately begins to reproduce. Patients has fever to 38.7 C – 40C, which stays high for 3 days or more.
Also patients may experience one or more of the following symptoms:
headache, aching or pain in joints, muscles;
drowsiness, weakness, refusal of food;
cough without sputum discharge;
copious sweat;
dryness of the mucous membranes of the mouth, nose, nasopharynx.
In the course of development of flu a patient's condition may be complicated due to the development of pneumonia (primary, secondary, or mixed), serous meningitis, encephalitis. When infected with influenza virus "," Michigan complications develop quickly and occur difficult.
"The medical community of the capital to prepare carefully for the emergence of new pathogens of influenza. We are updating the material and technical base of medical institutions, purchase of test-systems, diagnostic tools, and conduct vaccination of Kiev", – assured Poworoznik.
Comments
comments