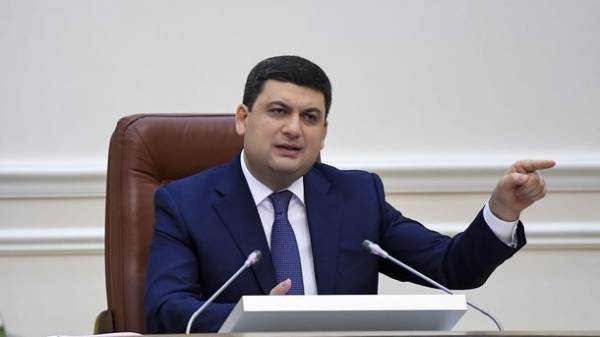 Prime Minister of Ukraine Volodymyr Hroisman has promised to prosecute all unfair contractors that perform low-quality repair of Ukrainian roads and disrupt the technology of its holding.
"We will punish the scoundrels who had violated the technological process, moreover, we will force them to fix all the flaws and of course put them in the black list," – said Groisman.
According to Groisman, the facts of inefficient and corrupt use of budgetary funds on repair of roads are transferred to law enforcement authorities for further investigation.
"We carry out inspections throughout the country, implemented a new monitoring system in order to determine how and where was broken the technological limits, further, personnel decisions, and the materials are sent to law enforcement agencies," – said Groisman.
The head of government noted that 95% of Ukrainian roads destroyed and need reconstruction or major repair.
As earlier reported, the State Agency of highways of Ukraine ("Ukravtodor") ordered contractors to the end of may this year to eliminate all the defects on country roads that are identified during the inspection of the technical condition of the current average repair made by them in 2016.
According Groisman, Ukraine in 2017 will increase funding for road infrastructure in 3 times in comparison with the year 2016 – up to 30 billion UAH.
According to the "Ukravtodor", the annual need for funding of roads in the country is estimated at least 60 billion UAH.
According to infrastructure Minister Volodymyr Omelyan, the road sector of Ukraine in 2016, was funded at UAH 10 billion from the government's stated about 20 billion UAH.
Comments
comments