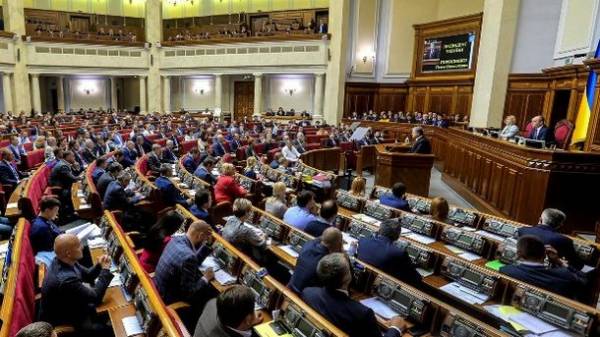 President of Ukraine Petro Poroshenko asked the Parliament to amend the Constitution and abolish parliamentary immunity. He said this during the annual address to the Parliament, UNIAN reports.
He noted that the current convocation of the Verkhovna Rada set a record for voting for the deprivation of immunity.
"For the first time view not only on oppositionists, or "draws" individual, but to the deputies who are members of the ruling parties and the ruling coalition," said Poroshenko.
SEE ALSO
Real politics: who are the new political season may lose its seats in the Cabinet
The head of state stressed that this initiative will not affect the deputies of the current convocation.
"I call, as you probably expected, to make and agree, finally, changes to the Constitution, which abolish parliamentary immunity. To facilitate the adoption of this decision, ensure that you do not feel that it is somehow directed at you, I have a very simple proposal: let's accept this decision with its introduction with effect from 1 January 2020, for the election of the new Verkhovna Rada", – said the President.
The website "Today" understood, ready the MPs to waive parliamentary immunity and that prevents them from accepting the relevant law.
Comments
comments