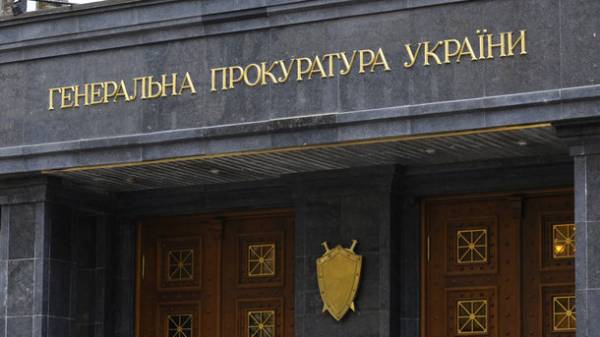 One of the largest agropromholding in Ukraine, Astarta said that on 6 September at its head office was searched at the initiative of the Prosecutor General of Ukraine.
"Today, September 6, in the office of the company "Astarta-Kyiv" with the participation of armed law enforcement officers and violation of procedural rules was searched, initiated by the General Prosecutor of Ukraine", – said in a statement.
"Astarte," considers the actions of the security forces of excessive and unreasonable.
SEE ALSO
GPU conducts searches in the "Ukrzaliznytsia"
"Corporate management "Astarte" meets all the principles of transparency. The company today, as always, work constructively with regulators to give testimony, explanations and documentation. Therefore, the use of "force" scenario is completely unfounded, it looks like incompetence, or public pressure on business," said the company.
She notes that within a few hours of searches were blocked by the operation of the company and its businesses. Also currently blocked in the selected account.
However, according to the report, all production processes at its facilities are in normal mode.
"We expect that in a few days, all temporary restrictions will be removed and taken measures to prevent such in the future, in our view, unnecessary actions by regulatory agencies," the statement reads.
SEE ALSO
The GPU is investigating a case of embezzlement in "Motor Sich": the searches yielded results
The company has appealed to the Prosecutor General and the leadership of the country regarding the inadmissibility of exerting pressure on a business and intends to appeal against the actions of security forces in accordance with the law.
Astarta is a vertically integrated agro industrial holding, operating in Poltava, Vinnytsia, Khmelnytsky, Ternopil, Zhytomyr, Chernihiv, Cherkasy and Kharkiv regions. The holding consists of eight sugar refineries, agricultural enterprises with land Bank of around 250 thousand ha and dairy farms. In 2014, the holding put into operation a plant for the processing of soybean in Poltava region (LLC "globinskiy processing factory").
The major shareholders of Astarta are businessman Viktor Ivanchik and international financial group Fairfax Financial Holdings Limited.
Earlier the employees of the Prosecutor General (PGO) and security Service of Ukraine (SBU) conducted about 40 searches in public institutions and commercial companies that have supplied equipment, as well as in the house of a former official of the Ministry of internal Affairs of Ukraine and other officials of the interior Ministry, which was part of the tender Committee.
Comments
comments