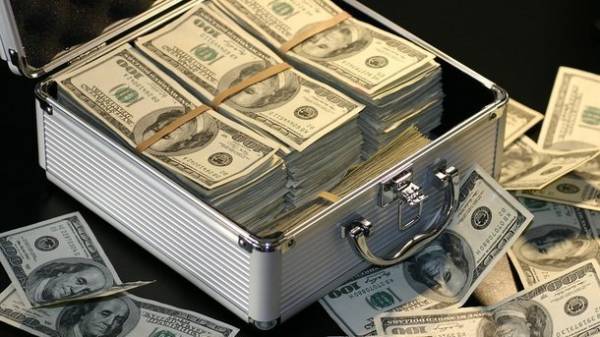 Galician district court of Lviv arrested a large sum of money was found and seized from the judges of the Supreme administrative court of Ukraine (SACU), Oleg Galeshcina, according to "Nashi Groshi" referring to the decision of the court.
So, on August 10 of this year the judge was searched two combined apartments at the St. Lavra, in Kiev 10. Investigators were found and confiscated funds in the form of 98 659 USD, 5 EUR 225, 430 pounds. As the result, the judge Gelaskin not been able to confirm and explain where he got 37 thousand dollars.
SEE ALSO
The NEB carried out a search at one of the top referees media
Investigators National anti-corruption Bureau raided his office in the building of the VASA. there were found a thousand dollars, but the judge denied the money.
Such funds by resolution of the detective recognized as material evidence in criminal proceedings initiated under article "the Declaration of false information".
As you know, the judge in his Declaration for 2016 indicated a flat area of 71 sq. m in Kiev, owned by his mother Vera of Galassini. This new building in the Lavra, which is combined with another apartment (62 sq m), which is also owned by the mother of the judge. The second apartment in the Declaration of the judge does not appear. For 2016 Golyshkin declared 61 thousand. cash own and 7 thousand Euro wife. Bank accounts, they indicated only 1260 UAH. More about the Declaration here.
Comments
comments