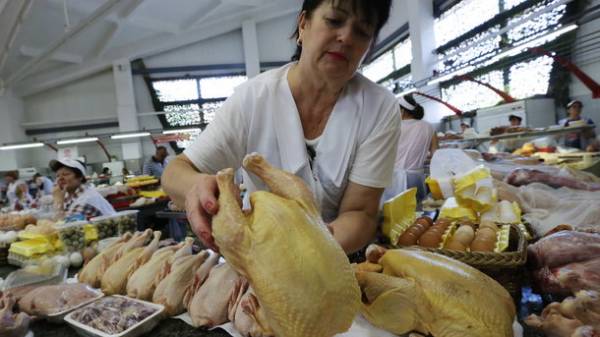 The Antimonopoly Committee of Ukraine (AMCU) will present the results of a study on the increase in market prices of chicken meat and the presence of signs of violations and decide on the opening of the case until the beginning of October 2017.
"The aim of our study is to analyze the validity of the influence of external factors on the increase in the price of chicken for Ukrainian consumers. We continue to conduct our research. And if it is confirmed the presence of signs of violation, abuse of monopoly position or anticompetitive concerted actions to be initiated the case", – said the head of AMKU Yury Terentyev.
According to the Director of the Department of research and investigation of markets of the production sector, pharmaceuticals and retail AMC Igor Kotovskogo, office July 7, 2016 beginning of the research of the market of chicken meat. Kostovski reported that the results of preliminary research showed the connection between growth in market prices of chicken and pork market, where from the beginning there were problems with the acquisition for the retailers of meat due to ASF (African swine fever).
SEE ALSO
The price of mushrooms in Ukraine has broken all records
In addition, the market of chicken meat is influenced by the growth of prices for grain crops, which occupy a significant share in the cost and market impact increase exports. "Substantially impacted the market and changed the structure of the factor of growth of export of chicken meat this year compared to last year. In the first five months, exports increased by 54% compared to the same period last year. This is a significant increase, which could affect the offer of chicken meat and cause higher prices of end products for consumers," – said the Director of the Department.
We will remind, in Ukraine continue to rise of prices for chicken – the cheapest meat of chicken now costs 55 UAH per kg. Experts predict that by New year the cost will increase by 10-15%.
Comments
comments