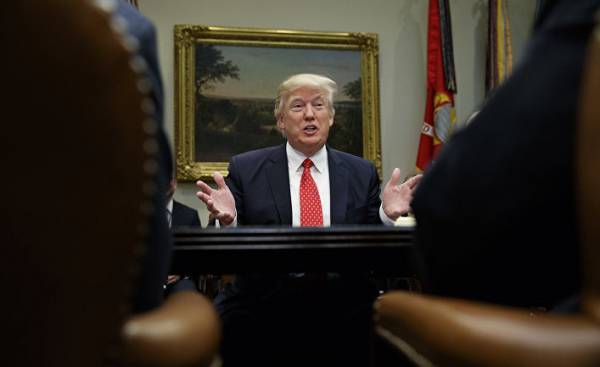 The President of the United States Donald trump for the first time after the elections, voted for the Crimea. "Russia took Crimea during the Obama administration. Was Obama too soft on Russia?" — trump wrote on Twitter.
His spokesman Sean Spicer says: trump expects from the government of the Russian Federation to de-escalate the violence in Ukraine and return Crimea.
In the words of trump perceived negatively. January 28, Putin and trump once said on the phone. But in that conversation the issue of Crimea was not raised, although they agreed to be partners in solving the conflict, said the press Secretary of the President Dmitry Peskov.
Experts believe that the statement is aimed at the domestic audience, as is done in the midst of the first serious scandal experienced by Washington, the President sacked the national security Advisor Michael Flynn (the reason for the dismissal of a retired General was intercepted by the security services a telephone conversation with the Russian Ambassador, in which he allegedly promised that the sanctions will be lifted).
"Trump is trying to prove: it has no shadow of relations with Russia, in which he was accused. At the same time shows Moscow is willing to negotiate on Syria, but if he does not give, he will return to the rhetoric of the return of the Crimea", — said political analyst Alexei Yakubina.
"Trump and his team are tied to the internal agenda and will give the lion's share of the effort. This statement is a belated response to the dismissal of the adviser," agreed political analyst Mikhail Pavliv.
Comments
comments