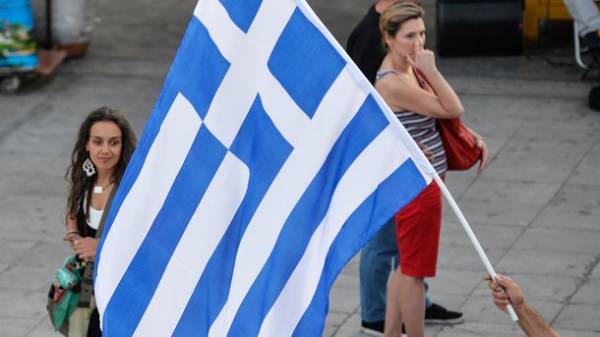 Greece recorded growth in the second quarter of 2017 by 0.5% compared with the previous three months after a similar rise in the first quarter, according to the State statistical service of Greece.
Experts on average had expected growth of 0.2%.
In annual terms, GDP rose by 0.8%, the growth rate doubled in comparison with January-March.
Greek exports of goods and services increased by 3.8% last quarter, imports fell by 3.7%. Consumer spending growth of 0.4%.
It also became known that the index of purchasing managers (PMI) in Greece in August jumped to 52.2 from 50.5 points in July, hitting a new high since August 2008.
Earlier, the international monetary Fund (IMF) approved the allocation of loans to Greece of 1.6 billion euros. In addition, on 16 June , the Eurogroup agreed on the possibility to give Greece a new loan tranche under the program of financial aid 8.5 billion euros. The Eurogroup also agreed on the possibility of increasing the maturities of Greece's loans from the European financial stability Fund (EFSF).
SEE ALSO
The EU has refused to write off the debts of Greece
Greece and the European Union in the summer of 2015 have agreed on the program of an exit from debt crisis. Athens will receive $ 86 billion euros over three years. In exchange, the country should be put on economy mode, which provides, inter alia, reform the tax and pension systems.
Comments
comments