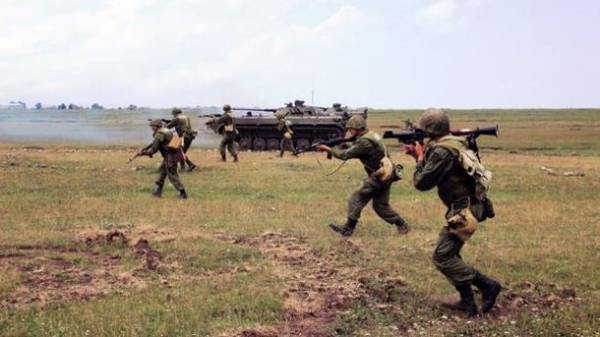 One of the main problems for Ukraine on the background of the Belarusian-Russian exercises "West-2017" may become Russia's capabilities in rapid transfer of forces to the far distance. This was stated at a press conference in Kiev, Director of the research Center for army, conversion and disarmament Badrak Valentin, reports UNIAN.
According to him, today is the trump card of Russia is the mobility troop.
And exercises "West-2017" – is one of the events where we work, mainly to Russia, mobility troop. General staff of the Armed forces of Russia suggests that Ukraine will not be able to reply only to the mobility of the transfer of Russian troops in different directions. "West-2017″ – is very dangerous for Ukraine's teachings and, mainly because part of the growth of mobility," – said Badrak.
SEE ALSO
Turchinov has warned Russia and Belarus over the exercises "West-2017"
He believes that if Russia will go to drastic military aggression, it may be drawn into the conflict and other countries in the organization of collective security Treaty (CSTO includes Armenia, Kazakhstan, Kyrgyzstan, Russia, Tajikistan, Uzbekistan, Azerbaijan, Georgia, Belarus).
"For Russia it would be a very big luck, because in fact would have been created "anti-Western coalition," – said the expert.
"West-2017" joint doctrine of the Armed forces of Russia and Belarus, scheduled from 14 to 20 September this year. According to official data of the Russian Federation, the exercise will be attended by up to 13 thousand troops.
In turn, the President of Ukraine Petro Poroshenko expressed hope that Belarus will not tolerate a military threat from its territory during the exercise "West-2017".
Comments
comments