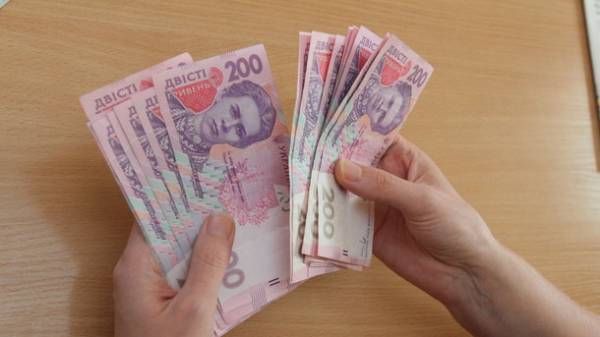 Salaries for last month, according to the state statistics service, decreased workers in the field of water transport – up to 8 8562 372 USD. With 6022 to 5964 of hryvnia decreased the average salaries of realtors. The biggest salaries in education. In June the average income in this area reached 7 152 hryvnia, and in July, when closed for the holiday, most universities and schools, average income has fallen to of 5,960 USD. Dropped wages and health – the average income fell from 5 to 5 297 207 USD.
At the same time among the "lucky ones" whose income has increased significantly, was the most wealthy according to statistics, the Ukrainians – workers of air transport. If in June the average wage was at 30 836 hryvnias in July, it was already 33 233 of the hryvnia. Also wages have grown financiers from 12 to 13 372 521 of the hryvnia.
Note, in the next year, according to the budget resolution, this figure could rise to 8629 hryvnia, in 2019 – 9540 hryvnia, and in 2020-m – 10 of 537 USD. Also expected the growth of minimum wages. So, the government plans next year to increase the minimum salary for 523 of the hryvnia, in 2019 the minimum wage will be at the level of 4,173 USD, and in 2020-m – 4425 UAH. We will remind, in the beginning of this year the minimum salary was raised twice – from 1600 to 3200 hryvnia. Following indexing of the minimum wage is expected next year.
Every Ukrainian in addition to their main profession, can study new "expertise", says the founder of the training center "Cashflow Ukraine".Alexey Polovinkin. This may be an accounting service, a psychologist. The best option, says Alexei Polovinkin, to develop your own training and sell it online.
"To sell their "expertise" via the Internet. Here there is the difficulty that many do not know what to do, afraid to show themselves. Saying that I'm not the expert. Then you need to work on self-esteem. It can be live, or make your own course to sell online, then it works 24 hours a day," says Alex.
Comments
comments