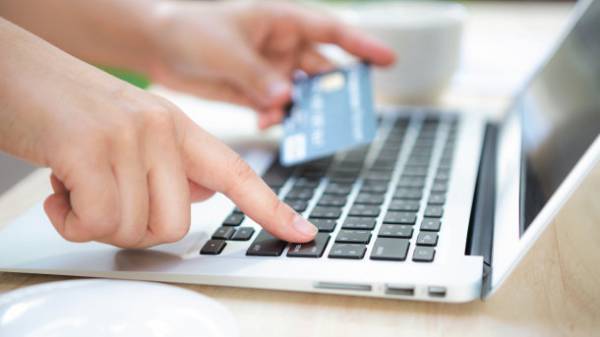 According to the research of Ukrainian E-commerce Expert services, non-Bank online lending enjoys 16.7% of the respondents, which is a high figure for a relatively young service. Compared to the results 2015 the rate of growth of the service penetration is 7.7%.
"52% of customers who have used online loan for the first time, come again and use the service regularly." – the head of service MoneyBOOM Stanislav Moshkin.
This suggests a dynamic growth market with enormous opportunities for further development and increase confidence in the service among users.
So why Ukrainians choose online loans?
It saves time
Get the required amount from home or work. Search Bank in the city and annoying the queue will not annoy You. In the online service MoneyBOOM after registration on the website, have the money transferred in as little as 15 minutes, and in subsequent actions – instantly.
It is comfortable, simple and modern
For registration online loan need only a passport, identification code and the Internet. The procedure of registration is very simple and takes less than 10 minutes. Any extra documents. This increases the chances of getting money urgently and any place.
It is beneficial
The service provides early repayment of the loan. You pay interest only for the actual amount of the debt and for the actual period of use of the funds. Another advantage – there are no additional fees. And with promotions and discounts via promocode to use the loan more profitable.
We decided to find out what they say themselves:
Peter Korovinii 38 years: "One day the extra money needed urgently. The wife was in the hospital. Loan processing at the Bank had to spend at least one day, and it happened in a weekend when banks are closed. Came to the aid of the online service of lending. Very quickly found several sites on the Internet. Applied, got the decision in 10 minutes. After 20 minutes I went to get money from the ATM.
Marina Carp 25 years: "the First time he took the funds for the purchase of the tablet. I had no credit history, really was afraid of failing. Have applied to 3 different services. Only one agreed. The money received very quickly. All in all I spent no more than 30 minutes. Subsequent loans are transferred instantly and it is real. Important to meet all the terms of use means, and it will become Your indispensable assistant and friend."
Comments
comments