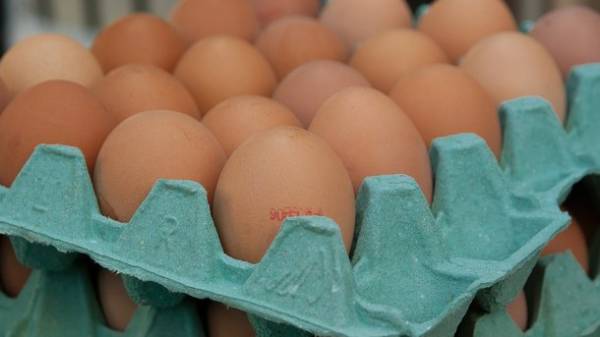 Requirements of the Ukrainian legislation on the content of fipronil in mash chicken and eggs are different from European norms, which the implementation of poultry products even in case of detection of fipronil will continue. This was told in Gosmatreserve, commenting on the threat emerged in the European Union "egg scandal" for Ukraine, transfers "112 Ukraine".
In Hospitible noted that Ukraine has not established any limits for residues of dangerous pesticides in products of animal origin, which nothing will prevent their implementation.
"Because in Ukraine there are no maximum permissible levels of residues of fipronil, the poultry products will be implemented on the territory of Ukraine without restrictions even if we find residues of fipronil", – told in the Ministry.
The EU has established acceptable residue levels for fipronil 0.005 mg/kg for chicken ball and egg.
SEE ALSO
Poisoned by chemicals, the meat has reached Poland
Fipronil is very toxic and is used as a pesticide to protect agricultural crops, as well as in veterinary medicine for the destruction of fleas, lice, ticks. Its use is not permissible to nearby animals in the chain of food production, including poultry.
It is reported that in this regard Rospotrebsoyuz introduced temporary restrictions on the import of poultry products into the territory of Ukraine. We are talking about products from the Netherlands, Belgium, Germany and France.
"The event is temporary and imposed to avoid threat of poultry products into the customs territory of Ukraine", – stated in Rospotrebsoyuz.
We will remind, scandal with chicken, which were treated with chemical against ticks, broke out in Europe on August 3. Then the Dutch farms in 12 countries of the EU was dangerous eggs and products made from them. Later, there were reports of poisonous poultry meat in the stores.
Comments
comments