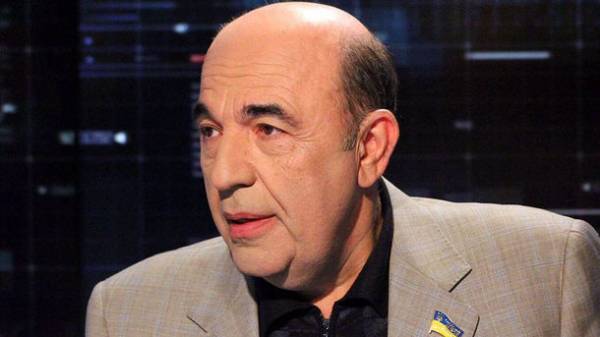 Deputy of the Verkhovna Rada of Ukraine, Chairman of the parliamentary Subcommittee on human rights and the leader of the party "For life" Vadim Rabinovich called on Ukrainians to be ready to gather for a demonstration in Kiev against lifting the moratorium on the sale of Ukrainian land. He stated this in an interview in Kharkiv on 7-th channel.
"If the Verkhovna Rada will introduce the issue of lifting the moratorium on sale of agricultural land, we will come to Kiev — and it will be not thousands, not tens of thousands, hundreds of thousands of people. We will not allow to sell the Ukrainian land, will not allow to leave our children and grandchildren without the main wealth of Ukraine. Ukrainian land is, if you want something like Stalingrad for us: no land life in Ukraine will not" — said the MP.
The politician assured that, if necessary, the Ukrainians are ready to defend their rights. "We are now conducting meetings with regional organizations, I travel around the country. Any sensible person understands: it is impossible now, in conditions of war, economic ruin, total poverty, to sell the last of our national wealth – land," — said Vadim Rabinovich.
The leader of the party "For life" added that this is a necessary measure, as he was not a supporter of radical action. "I'm for a democratic and civilized political struggle, but there are things that affect every Ukrainian, his fate, his life, the lives of his children and grandchildren. In such moments need to be mobilized. We will not yield, will not allow to sell the land," summed up Vadym Rabinovich.
As reported, in 2001, the country began a land reform – 7 million Ukrainians were agricultural units into private ownership. In 2002, however, the Verkhovna Rada has forbidden to sell and buy land in the transition period. In the end, 16 years to decide whether to allow the lands to auction to foreigners and how much land can one person buy. In 2016 the eighth time parliamentarians extended the moratorium until 1 January 2018.
The Memorandum on cooperation of Ukraine with the International monetary Fund for the program for increased funding provides for the adoption of the law on turnover of agricultural lands.
Comments
comments