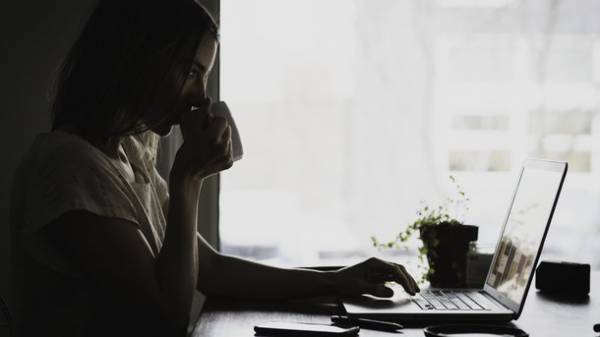 As advised by nutritionists and doctors to stay in shape and be healthy, you need about five meals. Three of them can be major, and two snacks. So give yourself a little break at work and "energize" your body. The website blog.rabota.ua have prepared for you eight ideas that "chew" in the workplace:
1. Fruit skewers
Nanizhite on small skewers strawberries, cheese cubes and berries of grapes. This snack is not only extremely tasty, but thanks to cheese enough nutrients and eliminates hunger pains.
2. Baked apples with dried apricots, raisins and nuts
Wash and pour boiling water over apricots and raisins. Meanwhile, chop the nuts. Wash the apples and cut out the core. Cut pieces of apricots and mix with nuts and raisins. Fill this mixture in the Apple. Put a little honey. Place in the microwave for 5 minutes. You're done!
3. Fragrant nuts
Mix a handful of cashews, almonds and walnuts with salt and herbs to your taste (dried rosemary, thyme, etc.). Add a small amount of olive oil and mix well the whole mixture. Bake in preheated oven for 15 – 20 minutes.
4. Homemade fitness bars
In a large bowl mix oats (not quick cooking), any dried berries (cherries, blueberries, blueberries), chopped nuts, seeds, dried fruit or coconut to taste. Melt on the stove or in the microwave honey and mix thoroughly with dry mixture. Put the baking paper into the form and firmly tamp the mixture so that all ingredients are well stuck together. Put in the oven to dry until the mixture will not acquire a beautiful Golden color. Let cool and cut in form of conventional bars. Better to store in a dry place.
5. Feta with herbs
Dice feta, chop a few sprigs of fresh parsley, Basil or rosemary. Add a bit of olive oil.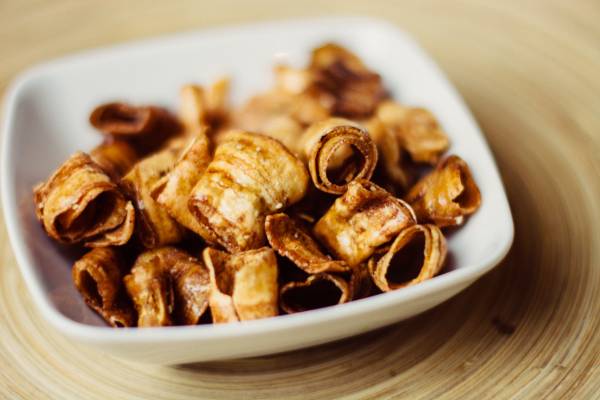 Photo: pexels.com
6. Banana chips
Slice the bananas into thin slices with a thickness of 3 mm. Place on a large baking sheet, pre-cover it with a baking sheet, and pop them into the oven until the bananas will not become a Golden color. Baking may take more hours, but to stock up on this delicacy for a long time. If you have a sweet tooth, you can slightly sprinkle the chips with powdered sugar or add honey.
7. Honey almond
Preheat oven and dry the almonds. Melt a little honey in a large bowl in the microwave. Add in the melted honey nuts and mix thoroughly so that all the nuts were covered in honey. Then sprinkle with sugar and salt. Mix again. Again place the nuts on a baking sheet and dry for another 15 minutes.
8. Chips from zucchini
Slice zucchini thin mugs of a few millimeters. In a separate container mix the breadcrumbs, pepper and finely grated cheese. Pour into a small container with a little milk, dip zucchini in milk and then in bread mixture. Place on a baking sheet and bake for 30 minutes.
Comments
comments