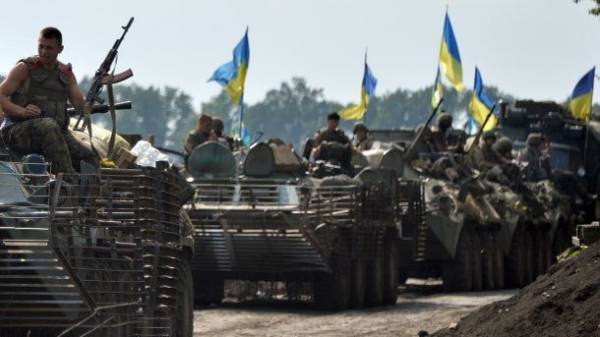 International company, Global Firepower, which is an annual ranking of the best armies in the world, this year put Ukraine on the 30th place between Sweden and Myanmar, according to the Ministry of defence of Ukraine on Wednesday.
"First place was taken by the US army, the second – Russia. The top ten also included the UK, Japan, Turkey, Germany and Egypt. A rating of the best armies in the world consisted of 133 countries", – stated in the message.
SEE ALSO
American expert said the strength of the Ukrainian army
The rating company has conducted a comprehensive study, during which took into account more than 50 factors. Countries that have a nuclear Arsenal, received the bonus points. Additional points were obtained countries that are members of NATO.
From neighboring countries higher in the rating of Ukraine, except Russia, also Poland, whose army was ranked 19th in the ranking. Other countries-Ukraine's neighbors are in the list below: Romanian army occupied 42-e a place, Belarus – 49-e, Hungary – 63-e, Slovakia – 74-E. Moldova in the ranking Global Firepower does not appear.
Earlier, the commander of U.S. forces in Europe, praised the level of training of Ukrainian soldiers.
Comments
comments