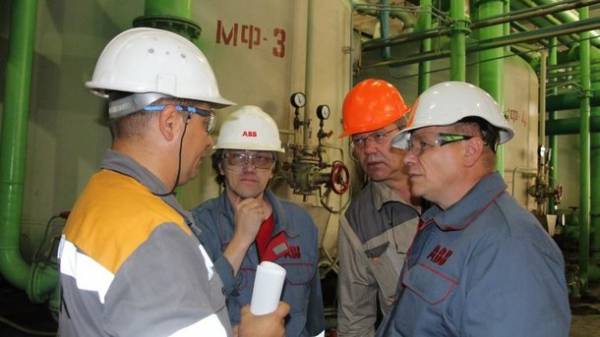 DTEK ESCO will help Zaporizhzhya TPP to implement projects to improve working conditions and energy savings. Until the end of 2018 at the thermal power plants plan to modernize the lighting system and pumping equipment through the mechanism of Energoservis.
DTEK Zaporozhskaya TPP in conjunction with the energy service company DTEK ESCO plan before the end of 2018 to implement two ambitious project to replace outdated lighting with led and modernization of pumping equipment of thermal power plants. Replacement 1 thousands of old lamps to led will save up to 90% of the electricity for the lighting of shops stations and will do the job of employees of the power plant more safe and comfortable. At the pumping equipment will be installed modern frequency converters, which also will save electricity and increase the reliability of the equipment.
"DTEK ESCO finances and executes energy efficiency projects at the Zaporizhzhya thermal power plant "turnkey" with a guarantee of achieving the energy savings. The new equipment needs to be economical, ergonomic, technologically safe for work personnel. According to preliminary calculations, the modernization of the lighting and installation of frequency converters will allow the TPP to save over 2.4 million kWh per year and reduce the cost of electricity production. Savings on electricity money the station will be directed to more important tasks. The experience of the project to upgrade lighting at Dobropolskaya CEP showed that to achieve 90,5% energy savings real. And the installation of frequency converters at Central GOK, Metinvest can save up to 60% electricity for pump operation", – says Valeriy Gesicki, Manager project management at DTEK ESCOs.
According to Valery Gentilcore, using energy and resources of the investor – DTEK ESKO – it is possible to carry out modernization of all public institutions in Energodar, as well as apartment buildings. To determine what specific energy efficiency measures is needed, how much they will cost and when will pay off, you first need to conduct energy audits that DTEK ESCOs can also perform.
Comments
comments