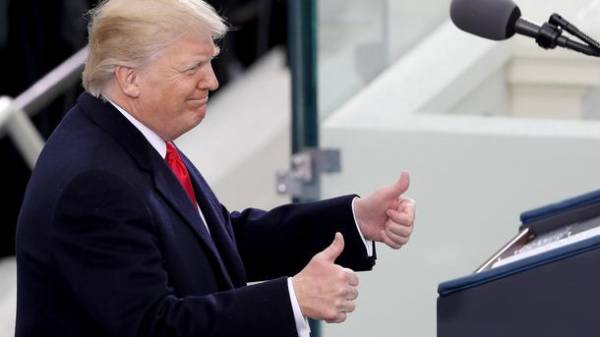 The President of the United States Donald trump believes that under his presidency people will gladly begin to go to work, getting there on "bold, beautiful checks."
"Millions of people now problems move from welfare to work. They will be happy to Wake up with joy to go to work, they like to earn it the big, fat, beautiful cheques on the salary," said trump, speaking in Missouri. Speech trump aired the White house website.
SEE ALSO
Trump has accused China of undermining the US economy
"Over the past 10 years, the rate of growth was only 2%. Look at other countries and their GDP. And they are unhappy when (growth) they have 7, 8, 9%. So we will change it", — said the American President.
Trump noted that it is now known that U.S. economic growth was 3%.
"If we reach the constant growth of 3%, this means 12 million new jobs and $ 10 trillion for new economic activity in the next decade. And we can achieve much more than 3%. There is no reason why we shouldn't do that," said the President of the United States.
He stressed that in this regard "is fully committed to work with Congress to complete this work."
Earlier Wednesday, the Commerce Department reported that real GDP growth in the second quarter of 2017, according to second estimates, amounted to 3% in annual terms. Thus analysts expected less growth of 2.7%. At the first evaluation, the growth of the US economy in April-June amounted to 2.6%.
SEE ALSO
Trump compared the situation in the US economy bubble
Statistics on the US labor market has also been positive. According to analytical company Automatic Data Processing (ADP), the number of jobs in private companies in the U.S. in August increased by 237 thousand compared with the figure of July. Experts expect the growth rate to 183 thousand. In the sphere of small business was created 48 thousand jobs. Medium-sized companies with a staff of 50-499 employees the state has increased to 74 thousand seats. A large company created for the month of 115 thousand jobs.
Earlier it was reported that the US President Donald Trump intends to develop the energy sector of his country to achieve independence from energy supplies from OPEC and States that are hostile toward Washington.
Comments
comments