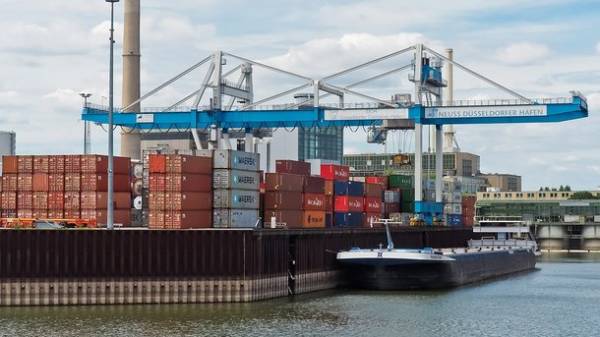 The Ministry of economic development and trade (MEDT) confirms the presence of technical errors in the free trade agreement with Canada is a mistake, however, should not affect the implementation of the agreement. This was reported by the press service of the Ministry.
"The Ministry of economic development confirms that the free trade agreement with Canada in Annex "a Tariff schedule of Canada" is really the rules for cancellation and reduction of customs duties for Ukrainian goods imported to Canada. In the Ukrainian text of the Annex, however, refers to "the reduction of import duties for goods originating from Canada", – stated in the message.
In the Ministry noted that the error is technical and does not affect the application of the agreement and the parties ' compliance with their obligations.
SEE ALSO
Ukraine is negotiating an FTA with two countries
The Ukrainian side believes that the import of Ukrainian goods into Canada must apply a tariff schedule of Canada contained in the English and French texts of the agreement.
According to the report, the Ministry of economic development is already taking the necessary steps to correct the error, the procedure of which is regulated by article 79 of the Vienna Convention on the law of treaties 1969.
However, the Ministry is preparing additional guidance for exporters on the duties applied by Canada to the Ukrainian goods.
We will remind, a free trade area (FTA) between Ukraine and Canada entered into force on 1 August. Canada opens for Ukraine 98% of their market.
Without tariffs Ukrainian producers will be able to export to Canada processed agricultural products, goods food, textile, chemical, petroleum and machinery industries. Exports of wheat, barley, eggs, beef, pork will be duty-free only within the established quotas.
Ukraine undertook to abolish customs tariffs on 72% of canadian goods, particularly fish and seafood, grains, peanuts, juices, mineral water. On the part of the goods from Canada duties are canceled simultaneously, and using transitional periods in the three-and-a-half and seven years.
Comments
comments