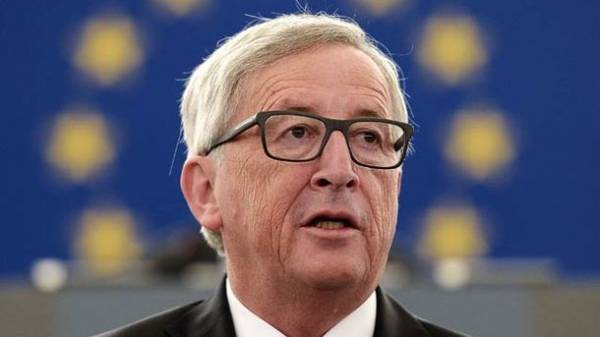 The Ukrainian side appealed to the European Commission (EC) for clarification on the words of its head Jean-Claude Juncker to Ukraine. This was announced by the representative of Ukraine to the EU, Ambassador Nicholas Tochitskii, UNIAN reports.
According to him, the words of the President of the European Commission were used by Russian propaganda to discredit Ukraine.
"I officially applied to the European Commission for clarification on the recent statements of the President Jean-Claude Juncker during the annual conference of ambassadors in Brussels. I also drew attention to the actual words of the President of Ukraine Poroshenko, speaking on the occasion of the 26th anniversary of Independence of Ukraine, noted the invariability of the strategic course of Ukraine on integration into European and Euro-Atlantic structures. Allegedly told (the President) about the fact that Ukraine is in the EU and NATO, is not true. So to my colleagues in the Commission I was concerned, because the words of the President of the European Commission was widely used primarily for propaganda in the Russian media to discredit Ukraine and our European integration course," said Tochitskii.
SEE ALSO
Ukraine will become a member of the EU and NATO – Poroshenko
According to the Ambassador, such statements on the eve of the entry into force of the Association Agreement "and undermine the level of our trust, and our deep level of cooperation."
"We have to wait for an official explanation, but the concern we have expressed," – said Tochitskii.
Yesterday Jean-Claude Juncker made a nasty statement in the Ukraine. European Commission President does not consider Ukraine a European country, because it is not in the EU. More detail read here.
Comments
comments