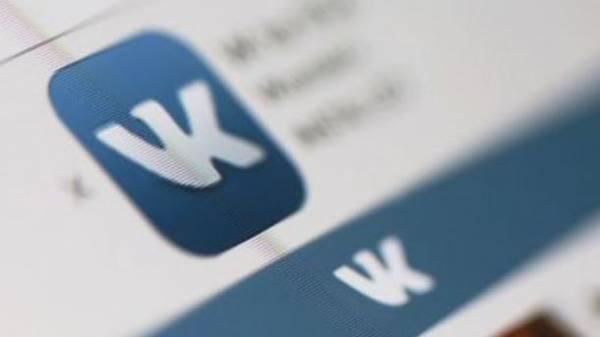 The Kiev command "Vkontakte" have commented on the introduction of sanctions against social networks and other Russian resources. This is stated in the message on the official page.
Members of the social network noted that the monthly audience of Ukrainians is 16 million people.
"VK (VK – ed.) is the most popular social network in Ukraine, monthly resource visited by 16 million people in the country. Ukrainians for ten years, communicate with their friends and family to come together in community for personal and professional interests, share photos and thoughts," – said in the message.
The team of "Vkontakte" stressed that the activities of the social network is not compatible with politics.
"We believe that the Internet has no boundaries. We have defended and will defend the interests of all our users and partners," reads the page of the Kyiv team "Vkontakte".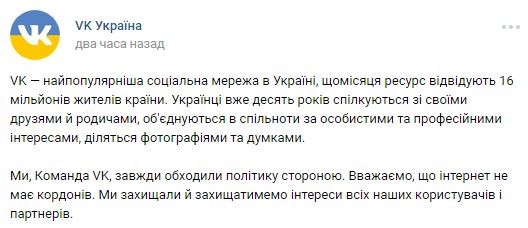 As it became known today, the President of Ukraine Petro Poroshenko enacted the decision of the Council of national security and defense dated 28 April "About the use of personal special economic and other restrictive measures (sanctions)".
The website "Today" reported, what Internet resources of the Russian Federation will be banned in Ukraine.
In turn, the Ukrainian Internet providers and Russian companies spoke about the prospects of blocking of resources and continued work in Ukraine.
Comments
comments